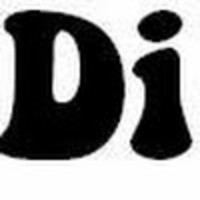 The Disc Rays is a musical project from Owen Martin, he is a songwriter and guitar player out of Ireland. This is a total jam band, he's having fun and pulling out the big guns with some influential presence from the Velvet Underground and Jesus and Mary Chain.
The recording and production have an old school feel to it like in the days of the LP. The scratching hollow sound serves the music well taking you back to a time when music was very different; it was cerebral and meant something. That is the vibe you get from, the Disc Rays.
"Love Ain't Easy"
http://youtu.be/tdpcCOOEbP8
The electric guitars have a bouncing beat that is engaging and makes you want to take a trip to the beach in a jeep with the top off. Cool grinding effects compliment a very relaxed, not a care in the world vocal. I'm thinking this guitar player is not that concerned with lyrical content and more interested in blazing your brain with slick riffs and melodic gritty tones. It works for me, totally groovy 70's flashback that does not take itself too seriously; laid back, real comfort ability.
The Disc Rays is an interesting break from your every day commercial norm. Owen Martin has created a unique piece of work that proves sometimes we all need to let our hair down and simply be who we are without reservation. He is fearless and creative and that is a perfect combination for creating fun heartfelt music.
I rate this 3 out 5
Rebecca Hosking – www.rebeccahosking.com – hoskingrebecca@gmail.com