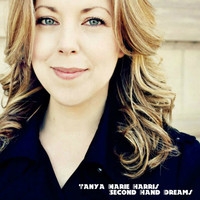 Citing inspiration from Patsy Cline to Carrie Underwood, Canadian and Nashville country pop rock singer Tanya Marie Harris is destined to inspire future generations of country music lovers with her new single "Second Hand Dreams".
Something that really stood out to me are the lyrics, her story is about her father that sacrificed his own ambitions in order to raise her and give her a better life. That's something every parent can relate to, well, most parents anyway…
In the video for the single her dad pawns his guitar to buy her a necklace, in a way demonstrating visually that his dream was over and passed onto her. The video shows her as an adult with flashbacks of her with her father as a young girl, fondly recalling memories they shared together. At the end of the story she brings him a new guitar. She not only sings well, but is also easy on the eyes, sure to bring out the cowboy in us all.
Second Hand Dreams
http://www.youtube.com/watch?v=T-4CQvbwOxE
Tanya is a rising star in the country music world and "Second Hand Dreams" shows that she can hold her own alongside Nashville's heavyweights. She'll be singing her hit song live, performing with world class artists such as Tegan & Sara, Quincy Jones, Ellie Goulding and many more during Canadian Music Week this May 6-10 in Toronto.
Back to the single, the song begins with an acoustic and classic buildup, with organ and a stompin kick drum before Tanya comes in with her tale.
The song is heartfelt, soulful and contagious… the simple structure of the track keeps it memorable and will have you humming along in your head, or singing along in your car.
Douglas Garnett – douglas.garnett@gmail.com