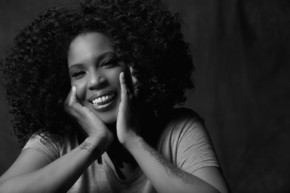 Internationally acclaimed artist Macy Gray today announced the official release date for her new studio album 'The Way' as well as new North American tour dates for the fall. 'The Way' will be available on all digital platforms and in all good record stores from October 7th, 2014.
Macy Gray — a multi-award winning, multi-platinum selling singer, songwriter, actress and mother of three teenagers — has been overturning fan expectation and industry formula since the beginning of her musical career in 2000 with her critically acclaimed debut album 'On How Life Is'.
 
Now, with the release of her forthcoming studio album titled 'The Way', out on October 7th, the truly gifted songwriter and brilliantly unique vocalist offers us a taste of what's to come with the new teaser track "Stoned" taken from this highly anticipated full-length.
https://soundcloud.com/macy-gray-official/macy-gray-stoned