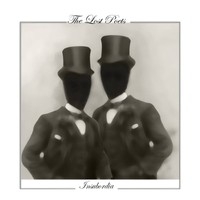 The five tracks that make up The Lost Poets' Insubordia form a dark, brooding record that draws on a wide range of influences.
The EP can be streamed in full at Soundcloud:
https://soundcloud.com/lostpoets/sets/the-lost-poets-insubordia
Opening with 'Ode To K', there are hints of Alter Bridge and even Slipknot, with rich vocals that sustain and break at all the right moments. It's a track that feels frail and fragile like gossamer, yet laced with a structure that's tough as iron. 'Lying Down' continues with the Slipknot feel, mostly due to the treatment of the guitars and even a distinctively Korn-like snare drum. The track shifts between a thin, crackly verse and a bristling chorus that sounds as though the speakers might give way at any moment. Starting more softly, 'Die To Live' opens with some beautiful guitar picking and deep bass notes carrying the track along.
"Ode To K": http://vimeo.com/96941374
Melodically the vocal part is really interesting, with some careful harmonies that complement the instrumentation very well. At the three quarter mark, things change though, the guitars letting rip and a powerful refrain kicking in with megaphone-vocals unleashing an emotional display. Title track 'Insubordia' begins similarly to 'Ode To K', pushing a deep southern rock tone that thunders and tumbles along, creating a lonely track that travels along like errant tumbleweed, unresting as it continues on its journey, before the album draws to its inevitable conclusion with 'Inside The Cage'. The closing track is a smoky, Tom Waitsy minute long coda, providing the perfect end that is as abrupt as is is engaging.
 
By Chris Marsh