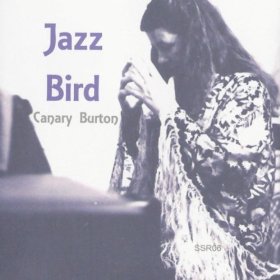 Canary Burton brings us a jazz compilation called, Jazz Bird. She is a lover of music and is a composer that writes for no other reason except for the love of the game. Some people exude their talents and Burton is one of those who creates pure heart felt music from the deepest depths of her soul.
Burton's fingers glide across the ivory keys as if the piano is an extension of her existence. The soft melodic sounds fill the room and wraps around your heart as you get lost in her world. One by one each song has a jazz flavor that wisps you into a quiet frenzy.  The poetic balance of each instrument is a reincarnation of life.
http://www.amazon.com/Jazz-Bird-Canary-Burton/dp/B00KJLQBVW
http://www.cdbaby.com/cd/canaryburton4
She executes the music with precision, but playfully bounces from one tune to the next. You can feel the emotional boundlessness to each track and can hear the longing in every single note. Her music is a tall cold glass of water on a hot summer day. It soothes, refreshes and excites all at the same time.
Canary Burton's latest CD, Jazz Bird is a testimony and display of musical distinction. The music is uplifting and a caliber above the norm. Its simplicity is its beauty as you journey into the heart of a woman pure in spirit for the passion of music. 
I rate this 5 out of 5
http://www.reverbnation.com/canaryburton
By Rebecca Hosking – hoskingrebecca@gmail.com