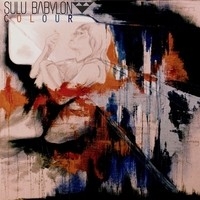 British indie rockers Sulu Babylon are here with their EP Colour. It's tinged with all the british indie rock tones we've come to expect, and yet touched with a distinctly American influence.
Soundcloud EP streaming:
https://soundcloud.com/sulu-babylon/sets/sulu-babylon-colour-ep
Opening with 'See It In Colour', there's an immediately fascinating blend of emo and britpop, the vocals shifting between the sounds of Doves, The Receiving End Of Sirens, Editors, and Taking Back Sunday. The real power of the track comes from the snappy and growling guitars, well balanced and creating a wall of sound that evokes emotion and energy. 'Free' features some exciting guitar hooks on the intro that nod towards Jimmy Eat World's 'On A Sunday', leading into a steady verse that is driven with emotion, while 'Children Of Sailors' engages a typically emo guitar riff as the backdrop for a brooding, moody track that features a Biffy Clyro style chorus that is off beat and staccato. It's a thoroughly exciting track that is inventive in its construction and arrangement the whole way through. 'Liar' is even more in the vein of Blackened Sky era Biffy Clyro, with an off kilter, belting introduction that leads into to steady and thoughtful song that is well executed with care and attention to detail; uplifting harmonies, glacial guitars, and some falsetto that doesn't come off as contrived in the way it often can in this context. 'This Is How' manages to take a standard ballad and turn it into a ripped-up, edgy anthem that evokes discontent and emotion, while the EP's concluding track and lead single 'Save Our Souls' plays out a clearly planned emo path from start to finish, with its earworm hook on the bridge that won't leave your mind for many days later.
See it in Colour:
https://www.youtube.com/watch?v=uiewZdr3SWk
By Chris Marsh