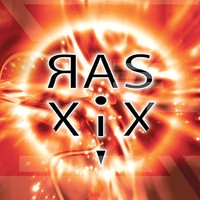 Ras Xix has a unique repertoire and displays his talent in his self titled CD released in May of 2014. He reigns out of Austin, TX and is bringing a fresh new sound to the everyday norm. It is raw and gritty and can also be soft and melodic, with a touch of a vibe unlike anything else ever heard.
I was a fan from the very first track, Weightless With You. It has driving guitars and totally sets the mood for the entire CD. He then proceeds with a more melodic feel in the song, Las Arenas de Cartegena that is a bit more of a dance mix and my personal favorite. Maybe it's the Latina in me, but I really love the flamenco guitar vibe and the mix of Spanish spoken within the song. Not to mention, even if you have never been to Cartagena he paints a beautiful picture of it lyrically and puts you right in the moment. Road trip, anyone? We can fly down to South America and listen to Ras Xix on the way.
Soundcloud: https://soundcloud.com/ras-xix/sets/the-album
Bandcamp: http://rasxix.bandcamp.com/
This CD has a little bit of everything for everyone. He has the ability to reach a much more broad demographic due to the versatility that oozes all over this compilation. Ras Xix is a serious player and is giving some serious competition to musicians all over the world.
Watch the music video for "Las Arenas de Cartagena" here:
http://www.youtube.com/watch?v=DXz1agmrMLI
This is a strong start and I look forward to hearing more. I see a bright future for this one man band and encourage him to stay true to himself and continue doing what he does best, and that is pretty much everything!
I rate this 4 out 5
Rebecca Hosking – hoskingrebecca@gmail.com