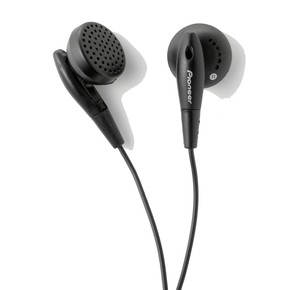 A new set of earphones can be a major investment. Instead of running through endless cheap ear-bud headsets, you might be thinking you'd prefer to treat yourself to a higher-quality, long-lasting pair of headphones.
Before you shell out the funds, you'll want to investigate a few details first, including the mobility, sound quality, warranty options, and safe use of your new earphones. Here's what to look at.
Mobility
Where will you be using your new earphones the most? Are you just expecting to put them on at home while studying? Or do you need a new headset for your morning trail runs?
Over-the-ear headphones are ideal for home or stationary use, because they provide superior acoustics and comfort. They're built for audio work use, so they should be comfortable enough to wear for hours.
In contrast, sport ear buds are designed to be lightweight and easy to carry; in other words, ideal for exercise. They should be easy to remove, so they don't catch in your ears during strenuous activities.
Sound quality
You're probably going to find comparable sound quality among the various consumer-grade headsets. But various features can reduce noise pollution and boost the high-, mid-, and low-range sounds.
Generally, you won't experience major leaps in sound quality until you start looking at studio-grade headphones. Construction materials, active noise cancellation, and ear bud fit are most likely to influence your experience of sound quality.
Warranty
Before you invest in a pricy new pair of headphones, check out the manufacturer's warranty. Make sure the phones and additional accessories are protected against defects for a reasonable amount of time. Most companies will cover their products for up to a year.
Safety
Headphones shouldn't distract you during your daily commute. As a pedestrian, you should be cautious about wearing headphones, since you may be oblivious to immediate threats, such as automobiles or cyclists — even other runners.
Sports headsets are often designed to allow some external sound in, so that joggers can stay safe and aware of their surroundings. If they aren't enough to prevent you from being injured as a pedestrian, make sure seek legal help as well as medical attention immediately.
Purchasing high quality earphones can dramatically change the way you experience your favorite musicians, radio shows, and podcasts. But you should be mindful of factors such as headset mobility, quality, and safety before you make the purchase. Research these details in advance to make an informed decision.