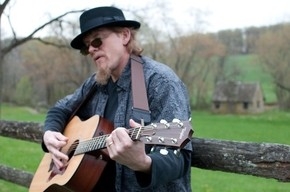 Hello there good music loving people of the world, it makes me so happy to be surrounded by you all. I have been concerned with streaming music services. I think as a consumer they are awesome but for the musicians they can be a loss. David Carr of the NY Times has a great piece on this topic that all should read – CLICK HERE! In other music news, the Copyright Society of Nigeria (COSON), the nation's sole collective management organisation for musical works and sound recordings has sent out a warning to hotels in Nigeria who are dodging the payment of copyright royalties for the music used in their establishments that there would be heavy consequences anytime from now. This is great news as I believe that if we are to all embrace globalization then we all must play & pay by the same rules. Today I have got an artist that I just could not wait anymore to feature by the name Jiggley Jones. Jiggley has been keeping busy today and his music and name are growing more each day. He has got new single and video out for "Walk On Me" and a new album, "A Mountain, A Struggle, A Tunnel, A Light." Join us today as Jiggley Jones speaks on who he grew up listening to, veterans dealing with the VA, the new album, and much more!
Stoli: Where are we talking from today and what are your plans for Memorial Day?
I'm from southeastern Pennsylvania, Chester County to be exact, and we plan on hanging out with a picnic here at home.
Stoli: How do you feel about the US government sending the troops off to war and not taking care of them when they come home at the VA?
I think it's a complete and total travesty. It just mirrors the attitudes of those in privileged positions throughout history.
Stoli: Is Jiggley Jones your real name and how big was music in your home growing up?
Jiggley is a real nickname but obviously not my given name. I've been known as Jiggley for over 15 years by certain friends. Music wasn't overly important in my family while growing up, other then church choir and elementary school band, I only gained a love for it during my teenage years completely on my own.
Stoli: What 2 musicians did you grow up listening to and how have they unfluenced your sound today?
I would say Neil Young and Led Zeppelin. It was their unique approach that drew me in. Though they were rooted in standard musical genres, they took that and created their own sound, much like my attempts.
Stoli: You recently released Lamon Records Nashville debut release titled "A Mountain, A Struggle, A Tunnel, A Light." What does the title of the album mean in terms of your personal life?
My life is much like everyone else's in the sense that those difficulties arrive and you have to deal with the struggle that goes along with it. Some of us find that tunnel and light along the way and some don't. But it's all about putting the effort in to complete the search for the other side of the mountain.
Stoli: How long were you writing & recording this album and how has the response been so far?
This album was recorded in about a month but it took years to bring forth. What I mean is that some of the songs are older and I re-wrote them while on the other hand some are new. So the writing actually started years ago. I spent a month or so before the studio visit putting the "pre production" work in and getting them ready for label approval. The response has been really good thus far. It'll be fun to see how it progresses over the summer.
Stoli: Does Lamon Records place pressure on you for a HIT song or do you just make music from the heart?
I think from the beginning of our relationship there has been a certain trust in each other. I don't think they would be investing in me if they didn't trust my songwriting approach. Maybe they already heard a HIT before they took interest in me. If this release only goes so far and they want to continue working with me, then maybe they will be more specific with how I approach things musically.
Stoli: You were nominated for Best Americana Artist at the 2014 Independent Country Music Association Awards. How much does that mean to be recognized for all the hard work you put in?
That means everything to me. People purchasing your work is sometimes a good luck, bad luck thing so your crossing your fingers on that, but when the industry recognizes you for standing out in your genre, then it's all worth while.
Stoli: When you are not doing music what other hobbies do you enjoy?
Maybe the question should be "when you are not doing music and raising your kids," haha. I'm actually a big Civil War buff and I like to read and travel to battlefields.
Stoli: As a father I love the song "Nothing So Natural." What inspired you to write that song and how many kids do you have?
Thank you for that and for noticing that the song is about kids. Actually I was inspired by my daughters and the fact that the love for your children might be the most natural thing that you will everexperience. I grew up with all brothers and hadn't experienced the "girl" side of growing up so I was amazed at how loving and caring they are. I'm proud of those character traits and I'm not quite sure that I had anything to do with their development, lol. I actually have a son and two daughters now.
Stoli: All over the world we have fanatics killing over religion. What do you think makes one man think they can kill another over their religion or are they just murderers?
I can't imagine any real religion condoning the killing of anybody. When you put the human element into any equation, even religion which goes way beyond the human mindset, then there are going to be some weaklings that use the disguise of holiness to do their dirty work and I'm talking about on all corners of the globe, even our own.
Stoli: What is coming up for Jiggley Jones and where you @ online?
I'll be spending the next year or so pushing this new record in one way or the other. It'll be a fun adventure. You can always look me up on my website where you'll find "all things Jiggley" at www.jiggleyjones.com