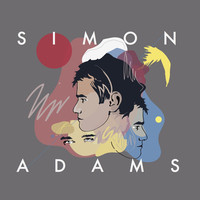 Simon Adams says he wants to be a part of some greater purpose. I believe he has found that purpose in his music and the song, Point and Shoot is taking him to new heights. Adams is from a small town on the south coast of England. But he set off to see the world and through his travels he earned the words he writes about in all his songs.
This song is epic, opening the doors for dreamers everywhere. I admire his thinking and it is revealed without question in each word. He is precise and descriptive in his convictions. Each line feeds into the other revealing pure devotion. The images from his mind unfold into beautiful pictures of inspiration.
Streaming link is at Soundcloud:
https://soundcloud.com/simonadamsmusic/sets/simon-adams-ep
His voice has distinctive characteristics, and he knows how to manipulate it to get his point across. It is powerful with a subtle bashful pride that unveils sheer genius. The production is spot on and works perfectly with the lyrical content and helps influence the point of greatness.
Simon Adams is a man after my own heart. I respect his travels that have created a new appreciation for humanity. The song, Point and Shoot is the golden key for all of those who see more out of life than the everyday mundane. The only way to change the world is to change yourself from within. I see big things for this young man and look forward to hearing more. I hope he continues to never settle for anything less than awesome. The world needs more people like Adams.
I rate this 5 out of 5
Official: http://simonadamsmusic.com/home
Rebecca Hosking – hoskingrebecca@gmail.com