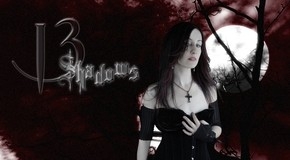 Hello there to all loyal Skope readers. We meet again after I took 1 week off just out of pure laziness. Anyways while I was away I heard a rumor why Solange hit Jay-Z. She wanted to be the opening act for their summer tour but was denied, so she flipped. Here is a cool news piece I saw, indieFilmFunding.com (iFF), a crowdfunding platform based in the indie film sector, announced that it has expanded to include a platform designed for the indie music world. Now, indie bands can crowdfund everything from music videos, movie scores, studio time, demos and even the logistics behind touring. I think that is so awesome and I hope all try it out. As you all know there is a jobs crisis going on, but there are 2 openings at SaskMusic.com. They are a member-based, non-profit association that represents, promotes and develops the commercial music industry of Saskatchewan. They work to bring Saskatchewan music to the people of our province, Canada, and the world. Email careers@saskmusic.org for more info, you never know. So lets get to the music here. Today we have 13 Shadows here at Skoped Out. I have been listening to her album via Bandcamp and its melodic, unique, and real. Join us this week as we talk to 13 Shadows about being a one woman band, her image, creeping out viewers, and so much more!
Stoli: Where are we talking from today and how is your day going so far?
Hi Stoli, you're speaking to me from Long Island today. I was born here, grew up in St. Louis, and after college moved back here. The day has been mildly fantastic so far. I'm not at work so I'm in a 73% good mood.
Stoli: What drew you to music when you were young and when did it become more than a hobby and more serious?
What drew me to music as a child was listening to what was going on musically other than the vocals. The first thing I remember about music is hearing the bass line of a song (probably a Beatles tune, I listened to a lot of them as a child) and being transfixed by it. That still rings true today. When I listen or write I am still far more interested in what is going on musically rather than vocally or lyrically.
I started my musical education when I was 6, and continue it to this day. I studied music in college and wrote my first song there. By the time I graduated from college I had written so many songs I decided it was time to make a serious effort to record, promote and play them live.
Watch: http://www.youtube.com/user/13shadowsmusic
Stoli: You are a one woman band but you work with various musicians. Why did you choose to go that route and how did you get the name 13 Shadows?
When I write music I tend to hear everything in my head; piano, guitar parts, drums, bass, synth parts, frogs and whatnot.
I record all the basic ideas at home.  I'm kind of a loner so I never really went out of my way to find a band, but I have recently for the purposes of performing. I'm not opposed to co-writing a song, I've just never done it before.
Originally I was calling the project Sapheria which was a combination of words that I felt described my music: sad, eerie, and fear.  So I thought I created a cool name, but it turned out there were several other people online using that name!  So I decided to change it……I liked the darkness of the word shadow and one night I dreamed I called the project 13 Shadows.  I was sick of trying to come up with a name by that point so I just went with it!
Stoli: Have you had any special musical training/schooling and are your friends/family supportive?
I started piano lessons when I was 6, played mallet percussion and jazz piano in junior high and high school. I majored in music in college where I studied classical guitar, piano, music theory, composition and music business. After I graduated college I studied audio recording engineering. I teach piano for a living and continue to learn as I do that.
My cat is supportive…..I think
Buy: https://itunes.apple.com/us/artist/13-shadows/id584162522?ign-mpt=uo%3D4
Stoli: I am loving your dark, edgy, mysterious look. How much of your real life personality come out in your music & image?
Thanks Stoli!  I think the darkness of the music and my imagery work well together. My music is all pretty much an extension of my feelings and to a certain extent my personality, however, I'm not all doom and gloom in day to day life. I'm rather silly and a bit ridiculous a third of the time.
Stoli: What is one thing about you that people can relate to and that is pretty unique?
I make up songs for my cat?
Stoli: I have been listening to your album via Bandcamp and I love it. Where did you record and how long were you writing the songs?
Thanks! It was a rather long and painful 7 year process.  I had a few people help in the production.  I recorded most synth parts at home and at my friend Michael's house…who helped co-produce.  I recorded all the other tracks at VuDu Studio in Port Jeff NY.
Stoli: If you were to choose one song as the lead single to the album what would that be and why?
My favorite song is Descend.  It's sad, beautiful and affects me emotionally ……my favorite kind of song.
I'd probably also choose it because it's the exact opposite of what a single should be!
And also obviously because my cat really likes it.
Stoli: I love your new video for "Kamera". Explain the process for taking a song and creating a visual like what you have done here – http://youtu.be/Z2lI9bLk1Xo?
All of my songs are fairly personal so each one comes with its own feelings and sets of imagery.  When it comes time to make a video I sit down with my rather brilliant art director Billy Yoder and tell him what imagery I have bouncing around in my head concerning the particular song. Then we brainstorm and script the entire thing out. In the spirit of DIY music and art the production team is him and myself. I'm a starving artist which translates to shooting footage wherever we can. A lot of trespassing was involved shooting the 7 Years video. Once everything is filmed Billy does what he does to make the video look great. It's actually a very collaborative effort. So far the videos have evolved as they are being edited. Sometimes the original script ideas go completely out the window……then fall on someone's head who is just minding his own fucking business walking down the street……although we generally do try to avoid littering.
We have received many comments that indicate the viewer was creeped out by our videos. That pleases both of us very much.
Stoli: Do you pursue music full time or do you do school/work/family and how do you balance?
I know nothing of balance!  I teach piano and work on music every free moment that I have!  Although I have recently begun to pursue other interests like dance and fashion design.
Stoli: Besides fortune/fame what gets you excited about being a musician in 2014 and what is your ultimate goal? 
Well, I'm not really expecting fortune or fame. A little fortune would be nice though!
What I'm most excited about is getting out there and playing as many live shows as I possibly can. Exposing my music to as many people as I can excites me. I've worked very hard on it and am quite pleased with my results!
Musically, my goal is to continue to create, record and perform, but my ultimate goal is to live on a deserted tropical island.
Stoli: What is coming up for you and where can we stalk you online?
For now my biggest focus is playing live. I plan to make a music video for all the songs on the current release, so that is in the works. I've got plenty of material that still needs to be recorded…..including a complete set of songs that I've written for my fat cat! My work is never done.
For your internet stalking pleasure, here are a bunch of sites we are on:
http://13shadows.net/
http://www.youtube.com/user/13shadowsmusic
http://13shadows.bandcamp.com/
https://soundcloud.com/13shadows/sets/13-shadows
https://www.facebook.com/pages/13-Shadows/272678056125765
https://myspace.com/13shadowsmusic
https://twitter.com/13shadowsmusic
http://www.last.fm/music/13+Shadows/13shadows