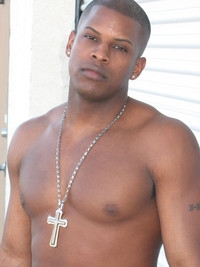 JP Stacka reigns out of Tampa, FL and is no stranger to the industry. He has been in the business for 14 years and the experience shows in his music. His latest single featuring the lovely Shemida J, B Without U, is a song you can't live without.
Listen:
http://www.reverbnation.com/jpstacka/song/20032540-b-without-u
This tune has all the elements that make a hip hop song worth listening to; jamming vibes, catchy hook and a beautiful voice singing the chorus. From thumping beats and an addictive rhythm you can't stop listening. If you are not a Hip Hop fan, this is a good song to listen to and it might change your mind. It is definitely a song for its genre, however it may erase any disillusions one might have had that Hip Hop is not artistic. It takes talent to do what they do and JP is stacked above many.
It is smooth, it grooves and is a graceful mesh of cool. JP Stacka, yeah he has that cool factor. One of those that don't have to try, they simply exude coolness. Ms. Shemida adds a whole new component that makes it soar.
All you rapper fans, here is one you won't want to put down and all you cynics, I think this one might just open your mind to a whole new world. JP Stacka's latest single, B Without U is a cut above the rest. He is bringing his experience and talent to the top and will not stop until he is known as the best. 
http://www.reverbnation.com/jpstacka
I rate this 5 out of 5
Rebecca Hosking – hoskingrebecca@gmail.com