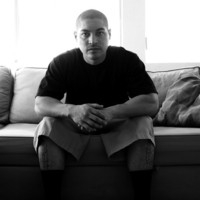 itsDice is hitting the airwaves and coming to us from Los Angeles, CA. His latest release is, Philosophy and he is telling it like it is with conviction. He has a smooth sound with a lot to say, talking about growing up in a poor neighborhood and being exposed to the harsh realities of gang violence. itsDICE is rising above and making a difference.
He is taking hip hop and rap to a whole new level. He has a melancholy style that pulls on your heart strings. Then he reaches deep into your gut and slaps you with his purest emotions. His lyrics come from his heart and can be a therapeutic eye opener and he isn't afraid to show his tender side and is keeping it real.
https://soundcloud.com/itsdice
This CD is for anyone who has experienced too much, too early, but it also caters to the naivety that comes from growing up in a rough environment. itsDICE is intriguing, you cannot walk away, you are compelled to listen and before long he has you so relaxed you forget the troubles he was sharing.
ItsDICE, Philosophy is preaching and bringing hope to a cruel existence. It is a cool breeze making the best of a bad situation. It is hard core, heart wrenching grooves masking a troubled soul. I think it is amazing he chose to put his energy into his creativity. He has had some hard lessons learned, but he is rising above it all one song at a time. Listen and appreciate greatness when it is present.
I rate this 4 out of 5
Rebecca Hosking – hoskingrebecca@gmail.com