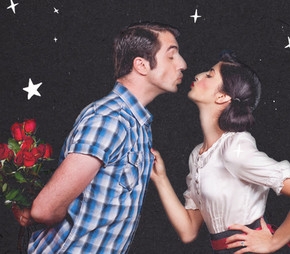 Often times when couples get married, their lives become so committed to other things that it can be difficult to focus on one another. Whether it's work, the kids, or simply trying to find some occasional alone time, who has time to add a date night on top of it all? However, having a scheduled date night with your significant other can keep the relationship young and healthy. And most date nights don't have to be incredibly difficult to plan or do. Here are five fun and practical date night ideas for married couples.
Picnic and A Movie
Dinner and a movie is a great idea for couples that just started dating, but a picnic and a movie is a cute and fun way to mix it up when you get a bit older. Technology allows people to get away from the constraints inside and still have entertainment outdoors. Load up your favorite movie on your laptop or tablet and pack up some food. Then you can sit somewhere nice and relaxing, while you watch your favorite movie and enjoy each others company.
Get In Touch With Your Inner Child
If you are a married couple that has children, it can probably be a downer when you get to see them have tons of fun at birthday parties or a friendly get-together. But with date night, now it's your chance. Forget going somewhere that has a dress code and rather head to a place where you can wear tennis shoes and jeans while you play video games and eat pizza. Old arcades are tons of fun, and bring out the inner child in you.
Bar Crawl
Going to one bar or restaurant can be fun for a relaxing night. But when you only have one date night to enjoy, who has time for just one stop? Instead, plan a list of places that you are your significant other want to visit in the evening. This will allow you to keep things short so no one gets tired or starts thinking about the kids, and it also affords you the opportunity to check out multiple different places.
Get Some Laughs
Work, kids, bills and just life in general can be quite stressful. So consider taking a load off for the evening and heading over to a comedy club. According to Chocolate Sundaes Comedy in Chicago, most comedy clubs offer a variety of talent ranging from more popular names to locals who are just trying to get on stage and tell a few jokes. You can plan to hit a comedy club and grab some drinks, to make a night of laughter you won't forget.
Learn To Dance
Just because you're married doesn't mean you can't learn new things together and experience fun activities. Consider learning to dance during your date night. Not only will it make for a fun activity to learn, but it'll also expand the options that you have for date night in the future.
There are plenty of ideas for creative and practical date night ideas. But if you're stumped for ideas, consider the options on this list for choices that you'll both love.