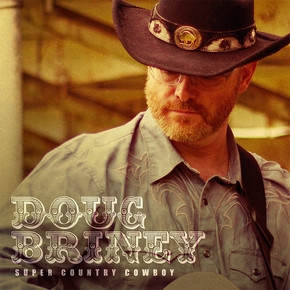 Hello there world, wow we are here again. I will not indulge in the Donald Sterling issue like the rest of the media but I will say that 2 lessons can be learned. One is that racism & hatred is a poison on the mind and second is these days anything you say or do can be exploited online in minutes so think ahead. So I was on Facebook today and I see an AD for a Beyonce / Jay-Z tour. I must applaud this married couple as I admire how a husband and wife can work & play together and provide for their family, well done! Last night the UPS driver dropped off my new Amazon Kindle Fire TV which is so exciting for me & the kids. I immediately set up Pandora which leads us into this news bit. Pandora's March 2014 active listeners were 75.3 million at the end of March 2014, an increase of 8% from 69.5 million from the same period last year. Those numbers are so impressive and it takes me back to when Skope had Tim Westergren in the magazine and their future was in limbo. Well that is not the case anymore, Tim is a visionary and we all applaud you. Now lets get to the music please as this week we head to Nashville, TN to catch up with Doug Briney. I not only love Doug's music I love what he stands for in life as well. Join us today as Doug speaks on his 2 albums, his love for country music, great BBQ, and so much more!
Stoli: Where are we talking from today and are you excited that it is spring again?
I'm sitting at home right now in Old Hickory, TN, a suburb of Nashville. I am enjoying the spring weather yes, although yesterday it hit near 80 and I was thinking it was hot.
Stoli: Is Doug Briney your real name and how did your friends/family encourage you to pursue & play music?
Yes, Doug Briney is my real name. I am actually Douglas Wilson Briney Jr., named after my dad and our first born is Douglas the 3rd. You know without my family behind me, I couldn't be doing this. The move from Alaska here, the time on the road and away from them in the evenings they are very supportive.
Stoli: What was it about country music that drew you into making that genre of music and who are 2 similar artists that inspired you?
You know as far back as I can remember, Country music has been my genre of choice. I kinda relate the to song, "I Was Country, When Country Wasn't Cool." As far as two artist that have inspired me, if you go way back, Kenny Rogers and Larry Gatlin and the Gatlin Brothers, more modern inspirations I would have to list Vince Gill and probably Chris Young as two that have inspired and influenced my music.
Stoli: You have lived in various places but now you reside in Nashville, Tennessee. How have you been able to assimilate into the country scene and what local music venues do you frequent?
I have been really blessed to find great people to hang out with. Nashville Universe has been a great resource for not only other musicians but friends as well. VRadio Nashville has been another new remarkable resource for me and of course the ICoMA has continued to help me. Through these three resources and organizations I've really had some great opportunities to plug into the country scene here. Venues I like to play and hang out, that's harder as each has its own feel and vibe. Nashville Gig Finders has been hosting a Music Row Jam at South Bar and Grill and I've really enjoyed being a part of that each Monday night. (They just stopped using the venue last week and are looking for a new venue now) I manage a coffee shop called Uncommon Grounds and love playing and hosting our music nights. For me it is more about the people who show up and play then it is where it happens at.
Stoli: I really love your song "The Choices You Make." What was the background on that single and when did you write it?
Thank you although I can't take credit for writing the song. For me the reason I chose the song is because it reminded me of my best friend and the trouble we would get into growing up, he'd never get in trouble at home but I did. It wasn't until later in my life that I realized the lesson that the choices I made had a huge impact on my life. You know when your young everything seems fun and exciting as well as I never thought past what the next ten or fifteen minutes might bring. Now days, I tend to look a little further down the road.
Stoli: What would you say comes first, the lyrics or the music?
On the songs I've written (A newer skill set for me) I usually have a melody in my mind and write lyrics then put the two together. But both are fluid and change to mesh together.
Stoli: What I love about country is it deals in reality. How much of your real life comes out in your songwriting?
Again being newer at the writing all the songs I've written are personal to me. The first song I wrote was a tribute song to my Uncle who passed away. He was a WW2 Vet and although I new it my whole life he was just my Uncle to me. I wrote a song about all those who served called, "Forgotten Heroes."
Stoli: You have put out 2 classic albums. How long does it take to write & record and distribute an album and how does Tate Music help?
Thank you. The difference between the 1st album and the 2nd was huge in many ways. The first album I did everything on, from artwork to layout and I mean everything, but it went really quick. The second project I signed with Tate and the first step was to get them the music so they could put together the tracks. I signed in January and sent the music to them beginning of February. In May I received the final tracks and then went to Oklahoma to record my vocals. In June they worked to finish up the background vocals and mixing. The masters were done in August and then the artwork began. I received the final draft and demo of the CD in October gave the ok and had the CD's in my hand one week before the official launch, November 5. Tate was great to work with, they listened to what I wanted and did a great job with the whole process.
'Super Country Cowboy' Preview
http://www.youtube.com/watch?v=Xe5RqQGbags
Stoli: Do you also have a family and work as well as music. How do you juggle it all and how much time goes to music per week?
Each week is different for me and it varies even by season. I have four children, two are grown and no longer live with us, but my wife and I have twin boys that are 15 now and are wrestlers. So come wrestling season I do my best to make every match. Juggling everything isn't easy but it is a necessity and I make it work, sometimes I'm on the phone at wrestling practices doing an interview or setting up my next gig. LOL- I don't try to keep track of the time going into any one thing, I really just do my best to make time for everything that needs to happen. My priorities are simple, God, Family and Music, so I budget my time accordingly.
Stoli: Have you been able to enjoy some BBQ down in TN and any suggestions where readers should check out?
Oh ya…I really like Famous Daves, but there is a great BBQ place out in Lebanon called "Tom's Blue Moon BBQ" and it is AWESOME!!!
Stoli: What would you say is your favorite aspect of being a musician in 2014 and what is a goal of yours for 3-5 years?
For me, the favorite thing is still performing live to a crowd of people. I love the interaction and love to perform. I have a goal to perform on the stage of the Grand Ol' Opry. It is a lofty goal but I am a firm believer that those who aim at nothing are generally not disappointed. I aim high.
Stoli: I personally have no feeling on Russia and Ukraine/Crimea. Do you think the US should learn to stay out and deal with issues at home?
I have mixed feeling on our involvement in things. I do believe we should use our influence to prevent genocide and other gross atrocities. At the same time, I don't believe we should be the world's police force. I really don't think we should foot the bill for when we are called to help. If a country needs our help and we go, I think they should pay every penny back to us as a nation. I also believe that our military is best suited to be what it was intended to be, National Defense.
Stoli: What is coming up for Doug Briney and where you @ online?
Wow… lots of things shaping up this spring and summer. I will be out on the road a lot (TX, LA, AR, GA, KS, MS and of course TN), be at CMA Fest this summer and will be continuing to do all I can to support our troops. Folks can find me at www.dougbriney.com, www.facebook.com/dbsongs, www.twitter.com/dougbriney and at www.reverbnation.com/dougbriney.