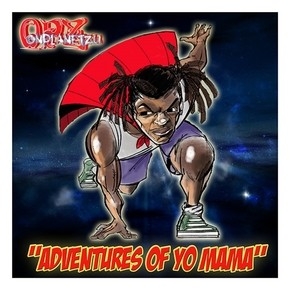 Hello world and welcome to another edition of Skoped Out. It is my pleasure to be here. I do not know how I would do this without my small hazelnut and a turbo shot at Dunkin Donuts, heaven! Anyways many do not know but prior to starting Skope I used to post hip hop posters around Boston for The Source promotions. Last week Benzino was shot which we will not get into here, but he did a candid interview for Thenehiphop.com which is worth a listen – CLICK HERE! In the news Bloom.fm is celebrating another major milestone as it announced that registered users topped the 1 million mark this month. Oleg Fomenko, CEO of Bloom.fm said, "We've been blown away by the enthusiasm for the app. Reaching a million registered users in just over a year is a fantastic milestone. We want everyone to have the best possible music experience at a price they can afford and this approach is encouraging more people to pay for music. We're taking music subscriptions to the mainstream; two-thirds of our subscribers hadn't paid for a music service before we came along." I love where Oleg is coming from in that all revenue streams for music are good, the more the better. In major label news, Universal Music Group, the giant record company that sells almost 40 percent of the world's music, made a series of structural changes on Tuesday, splitting up one of its major divisions and displacing Barry Weiss. In the reorganization, the Island Def Jam Music Group, one of the four umbrella units for Universal's dozens of record labels, "will cease to exist." In life change is constant and in this economy you must excel to survive. Now lets get to an interview that I have wanted to post since last week, OnPlanetZu. Coming out of Los Angeles, this artist is the definition of hard work, passion, talent, & determination. OnPlanetZu is gearing up to release his new album 'Adventures of Yo Mama' on April 28th. To say I cannot wait to get this album on my Amazon Cloud is an understatement. Join us this week as OnPlanetZu speaks on how did he get the alias OnPlanetZu, his feature with the gorgeous Darcy Donovan from Anchorman, the lead single for the album, and so much more!
Stoli: Where are we talking from today and how is you day going so far?
***We are talking from the mountain top of OnPlanetZu in southern California.   I'm happy today because we've just released the first single from the album. So I'm excited but also a little bit nervous.
Stoli: At what age did you get into music and when and how did you get the alias, OnPlanetZu?
***I got into music at the age of ten, when I listened to gospel music.   I used to sing in the church with my brother. The alias OPZ came to me almost two years ago. I wanted a name that was far from your ordinary band or rapper name.   OnPlanetZu was created as a conciousness:"On"…in the moment, "Planet"…between space and time, "Zu"…name to describe what that moment between space and time is-it is a concious state.
Stoli: I am so impressed by how long you have been doing music and how much material you have out. What drives you everyday to get up and pursue your passion with such ferocity?
***I've been passed up by the industry for so long, that I just set a mindset in myself that "no" is not an option. So I feed off of this drive to keep going and going. You can't put a limit on creative flow. the creative flow is just something that i was born with, so when it starts flowing, it keeps me going with it.
Stoli: You are currently on the track with the gorgeous Darcy Donovan from Anchorman. How did that come to be and how has the response been?
***We got hooked up with that through Douglas Garnett (Galilee) who we met through Skopemag, and have previously collaborated with on other tracks. He is a strong supporter of OnPlanetZu, and introduced me to Darcy because he thought my sound would contribute nicely to her track.   It has been great being able to work with so many creative musicians.   Our new single with Darcy, "SupaBad," is already charted at #9 on iTunes within the first 2 weeks. That is very exciting.
"FLF"
http://youtu.be/okm3YHTwVgM
Stoli: Give us an idea of what life would be like On Planet Zu and how does that name define you and your music?
***Life on Planet Zu is like a consistency of creative power needing to express itself through music at all times.   The Planet is like each individual's energetic and spiritual form, that keeps us energized and keeps us moving. So on the Planet, everything is music, or can be put to music.
Stoli: We are all so excited for 'ADVENTURES OF YO MAMA.' How long were you working on that album and where did you write & record?
***I've been working on that for two years.   I wrote the songs at different times in my life. They were recorded at Cori "Fader" Jacob's studio, which is also right down the street from OPZ.
Stoli: What must you do to get the people ready for this album release and what are some effective marketing techniques you have picked up?
***we have taken advantage of the internet and different systems which are able reach masses of people at once: interivews, ads, youtube ad videos, music reviews, mag articles, and our label Skee-Lo Musik/RED ink, which has been very helpful in getting the word out.   Of course, word of mouth by the fans is by far the best source.
Stoli: What is the lead single for the album and will there be a music video?
***The lead single is our breakthrough track, 'Speakers'.   Yes, there is a video to speakers-it is bananas-we love it!     We have other videos as well: 'We Be On That Dub shshsh,' and 'FLF Turn Me Up' (with Galilee and Supa). They will be on Vimeo, youtube, and all over the internet, very soon.
Stoli: I love how your music blends various genres. What 2-3 bands/musicians influenced you and you still listen to today?
***Thanks man, Yeah, I definitely draw from various artists, like Rage Against The Machine, KRS One, Skrillex, Bassnectar, Busta Rhymes, ODB, you name it.   If they are originals, we will mix them in! Its a challenge and fun to mix it up the way we do. Nothing is sampled. Everything, layer and sound is original-it all comes from within
Stoli: Being that you are in LA, CA are you concerned with nuclear waste water coming from Japan's Fukushima Daiichi?
***Man, too much bad shit is happening.   I try to focus my energies on things where I might make a difference, like I try to keep myself concious of things that might happen, but not to put my focus into worrying and being scared of things.   There is still a lot we CAN do.   By the way, where's Waldo?
"SupaBad"
http://www.youtube.com/watch?v=BdEDhOawagE
Stoli: When you are not doing music what else are you interested in?
***I'm interested in reading conciousness books like Alan Watts Krishnamurti, Ramm Das, philosophers and spiritual people. I try to develop my spiritual growth. Often times, I go to the beach and play basketball. That is what i like doing in my spare time if i'm not doing music.
Stoli: What is coming up for OnPlanetZu and where can we follow your every move online?
***You can follow our every move through our website, and social sites (facebook, twitter, etc). The first OnPlanetZu album will be released 4.28.14, It contains a single I did with Galilee and Supa.   There will also be singles with Skee-Lo, Redman, Darcy Donovan, Galilee, Supa, a remix by Blackburner (sold in the 2014 dubstep box set by cleopatra Records), and a few other remixes coming out of Cleopatra Records.   We definitely want to plan a tour, and then…OPZ is gonna take over the world. And find Waldo.
www.onplanetzu.com, www.facebook.com/onplanetzu, twitter: @onplanetzu