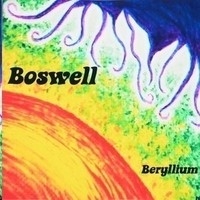 Boswell isn't your average classic coverband, this Austin band has found a way to also channel the greats into their very own brand of future classics by mining the very bands they so passionately represent.
Boswell's debut e.p. Beryllium has been widely received and at first listen it's clear to understand why. With The Beatles mixed with Spanish guitar and a little Aerosmith for good measure [think Dream On], the e.p. begins with "Beryllium" the title track and from the first note you know you're in for some special.
Next is "No, Miser!" which is more of the blues rock flair that's a staple of Texas. A little Stevie Ray with some Janis and some psychedelic guitars. It's a bit Jefferson Starship, with a melody borrowed from most recently Blind Melon in the 90's. It's "No Rain" meets "Sweet Home Alabama".
"State of Venus" kicks things into that classic 70's rock sound, with big guitars and solos reminiscent of ZZ Top. In fact, this song has alot of ZZ's vibe. "Zilker Park" is carried along by bongs, I mean bongos and a moving bass line and features some amazing vocal harmonies once again. It's the kind of songs we eat up on college radio.
The e.p. closes with the track "Oh! Darling" which the group has boldy made their own, no matter how many times this song has been covered. 19 year old Melanie Heide has a voice that betrays her age. Her soulful pipes are perfect for this song.
All in all, a great start into the Austin indie world from a band that's captured the greats of yesteryear and found new ways to deliver the classics. Timeless.
Douglas Garnett – douglas.garnett@gmail.com