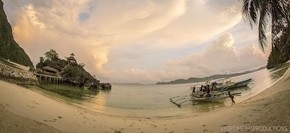 Two weeks after the Beatport release of 'Letting Go' (Original Mix and Antillas & Dankann / LTN Remixes), BT, JES & Fractal's collaboration is now available on iTunes, accompanied by a free download of the Shant and Clint Maximus remix and the official music video.
https://www.youtube.com/watch?v=DpzyMWWLIkw
Filled with stunning time lapse photography shot in various locations on the Pacific Ocean, the music video was produced by Stoptime341 Productions, the team who also created BT's 'Skylarking' music video. Between September and November 2013, the crew traveled to Coron, Provence of Palawan, The Philippines, Sangat Island Dive Resort, and all over Oahu, Hawaii. Underwater scenes were shot by BT himself, an avid scuba diver who has clocked in over 3,000 dive hours.
http://www.beatport.com/release/letting-go-antillas-and-dankann-ltn-remixes/1236830