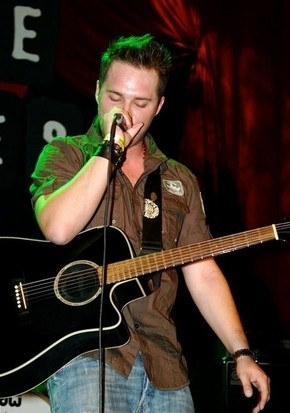 Music as we know it is a universal language and yet for some ethnicities it becomes apart of them. For countries like Italy, Spain, Greece and the Americas, music is part of its soul and culture. For the Latin world music and dancing is woven into their everyday lives.
In recent years Latin artists have crossed over into mainstream America with fervor. Recording artists like Shakira, Enrique Iglesias, Marc Anthony and others have proven that Latin music can make it to mainstream radio. Many young Latin artists have taken notice and are beginning to make in-roads into the music industry.
Young artist like Louis James, a San Diego native, has made it his business to pursue in the same vain as his idols. His love of music became evident at a young age when he picked up his grand-fathers organ and learned how to play it. He soon mastered the instrument.
"I never met my grandfather. He passed before I was born but I hear that my grandfather and my grandmother on my mother's side of the family were fantastic singers. Right now, I am the only artist in the family. Almost everyone else in my family is in the medical field. I would say my inspiration as a young boy came from my love of music growing up."
He soon began to learn to master other instruments like the piano and his favorite the guitar. Louis grew up listening to artist like Jon Bon Jovi, Luis Miguel, Brian McKnight, U2, Gavin DeGraw, Eric Clapton, etc. These musicians planted the seed that motivated him to dream on a large scale. Most of Louis' knowledge of music came from within but later on was mentored by music master, Frankie J.
Louis put his "money where his mouth is" in 2007 and teamed up with Latin Grammy Award winning producer Jamie Galvez and worked together on a ten song (English/ Spanish) EP. This partnership and finished product accomplished what they were looking for; the attention of other producers and songwriters. At this point of his career Louis developed a love for Spanish song writing.
As fate would have it Louis found himself with another award winner, Frankie J. This Platinum selling performer became an overall educator to Louis teaching him the ropes of the business.
"Through mutual friends, Frankie and I became great friends. After many months of knowing each other he approached me regarding some Spanish vocals he needed for some demos. To me, I saw this as a time to show Frankie my vocal talent. Long story short, our relationship became very close, and about a year later he agreed to produce my first ever song. The rest is history, and now he is featured on two singles releasing in 2014."
He soon would take this priceless knowledge and signed a Management deal with Executive Pietro Carlos. Pietro was the former VP of Marketing and Promotions at EMI/ Televisa he managed icons such as Julio Iglesias, Cristian Castro and Willie Colon.
Louis would then debut his Latin meringue single "Eh Mama" (http://www.youtube.com/watch?v=WBpaxUcf68Q) which featured VH-1's Love and Hip Hop Reality Star Somaya Reece. The track was produced by Latin Grammy Award winning producer Richy Pena. The single managed to premier on VH1.com and went into regular rotation on stations across South and Central America including the Dominican Republic. It became a Tropical Music Top 10.
His talents have not gone unnoticed he has shared the stage with many A-list performers.
The list reads like a who's who of crossover artists; PitBull's Mr. 305 Inc Artists DJ Laz, Elvis Crespo, Kat Deluna, Maybach Music Group and many others. Louis has proven he has what it takes to make it big.
 
"Last year at the Calle Ocho music festival in Miami, I shared stages with so many talented artists. Sharing the United Nations mega stage with Elvis, Kat, Rick Ross, DJ Laz and everyone else was nevertheless a privilege, and an amazing opportunity."
Currently, Louis has re-connected with Grammy Nominee, Frankie J they are both due to release two new tracks. The first is titled "After Love" ft. Frankie J which was produced by Predikador the other is Latin single "Bailar Contigo" ft. Frankie J and produced by Richy Pena. The tracks are due out this Spring and Summer. The star of Louis James is slowly rising to new heights and there is no knowing how far he will go. To get a taste of his music visit http://www.LouisJames.com,
https://www.facebook.com/LouisJamesOnline
by Nick Christophers