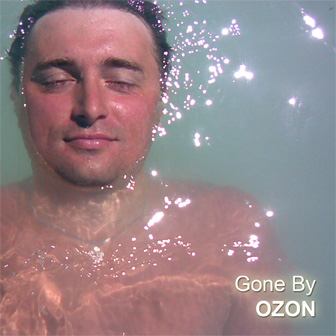 From the land of Belarus comes a band called OZON, heavily influenced by U2. Established back in 2001, OZON consists of stage-tested veterans, some of whom have played at "major rock festivals" and have extensive formal music training.
With three albums and as many singles under its belt, the band now releases its latest effort, a single called "Gone By."
A slow and slightly mysterious guitar riff highlights the intro. Then some pulsating bass guitar notes take over. The vocals sound kinda brooding in the beginning, almost like Tool's Maynard James Keenan, with a slight Euro accent.
"And So She Flew"
http://youtu.be/lsc40dxZOV4
The speaker apparently wishes to sound his voice across the cosmos: "I'll be broadcast / Overnight heard by faraway tribes."
But the song then launches into this explosion of hopeful-sounding energy. It's as if the angst was shed like an outer layer of skin, and the speaker obtains a fulfilling catharsis. The lyrics suggest that some sort of resolution has been achieved: "We won't feel, feel sorry for the days gone high"
On an instrumental level, a nifty lil' grungy guitar solo takes flight shortly after the two-minute mark.
Yeah, this track has the main elements required for a solid alt-rock tune.
"Gone By" can be inspected and purchased at: http://ozonband.com/music.htm
A few other tracks are currently available for purchase on the website. They feature expressive vocals (have a listen to "And So She Flew") and haunting guitar riffs. I find myself a sucker for this band's guitarist — the dude has some considerable innovative ability.
OZON also renders a cover of "With or Without You." Their version features some truly gorgeous guitar work in the first part, which — in my obscure opinion — actually trumps the original. Kudos.
Rumor has it that the band will release a new album at some point in 2014. Based on what they've provided here, I suggest checkin' it out.
Ray Cavanaugh – owleyesgatsby@yahoo.com