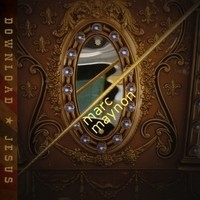 Fans of classic and Adult rock might want to take note of this little gem by songwriter Marc Maynon titled "Download Jesus". As the first track "Man of Many Faces" implies, there are many different influences and sounds permeating this release.
The opening track has a breezy 70's rock sound and a warm analogue tone that's missing from alot of modern music.
Next is "Carnival Light" is also a lighthearted affair with a folk rock vibe, almost poetic in nature. Think Jim Croce storytelling, the melodies have a very natural progression. It doesn't try too hard to impress you with granduer though the constant slow motion movement of the song is interesting and engaging.
"Challenge of Extremes" really captures the essence of 70's AOR, like a cross between Elton John and John Fogerty… it's a ballad and sort of a sing along. The piano guiding us through. Ben Folds would be proud.
The e.p. rounds out with "Under a Stone" continues in it's mellow immersion, with some impressive vocal harmonies singing "it's ok". A hint of AltCountry guitars guide the song into a fairly pleasant conclusion.
All in all "Download Jesus" is a cheerful and relaxing e.p. full of songs that take the listener to another time in rock and roll history… It's a nice nod to the songwriting greats of the 70's while keeping things original enough to carve it's own identity.
Douglas Garnett – douglas.garnett@gmail.com