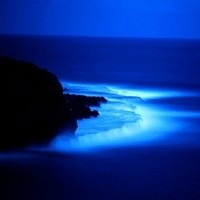 Archangel is no higher-ranking angel by any means, but I would honestly say he does rank fairly high in the area of rapping skills & execution.   Archangel represents Memphis, Tennessee and he appears to be a man on a mission when it comes to holdin' down the hip-hop game.   Music runs through his blood and so he is hopin' to make a statement on 'The Elite EP'.   Memphis may be home to the birth of rock & roll, but along comes Archangel to shake things up a bit!
Being that Archangel is from the so-called "Dirty South", it's no surprise then that he would include a "Clean" & "Dirty" version to 'The Elite EP'.   So…explicit OR not explicit; that is the question?   This hungry artist has got you covered on the new release with something for everyone!
Methods of Mad Man: Interview of Archangel & Supporting Cast
http://www.youtube.com/watch?v=LakU-fKfwdA
There are eight blazing tracks on the EP and I have to admit that each song has its own identity & flavor.   Archangel definitely has a style of his own with no signs of copycatting goin' on whatsoever.   It's in his best interests to bring hot 'n' fresh rhymes every time!   And that's what you'll get on 'The Elite EP' where according to Archangel himself he's got "Picasso flow".   Nobody's perfect by any means including the great Picasso and his masterful work, but I can attest to the fact that Archangel has a dynamite delivery & dope flow.   The beats are crowd-pleasing to the point where I couldn't help myself from bobbin' my head at times.     The mixing on the 'The Elite EP' is well-balanced and the mood is bouncy as you will find yourself movin' & groovin' to the sounds of Archangel.
Buy:
http://www.amazon.com/The-Elite-EP-Archangel/dp/B00H9RKQ2E/ref=cm_cr_pr_product_top
This Tennessee phat kat definitely has a street swag that you will pick up on right away when listening to the EP.   When you squeeze together street smarts, confidence, attitude, heart and real truth you get an exact match for the one they call Archangel.   With mainstream hip-hop/rap in BIG trouble these days, Archangel is hoping to bring back some sort of dignity & respect toward the genre.   So get ready as this Memphis rapper attempts to slice & dice the competition on 'The Elite EP'.   With an Archangel in plain sight there is always HOPE!  
4/5 Skopes
http://www.reverbnation.com/archangelthetruth
http://www.twitter.com/man1startist2nd
http://www.instagram.com/man1startist2nd
By Jimmy Rae (jrae2@att.net)