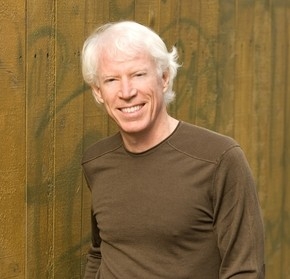 Hello to everyone all over the world today. We are back at it in 2014 and it feels good. Before we begin I would like to commend Bruno Mars on his Super Bowl haltime show and the fact he chose the Red Hot Chili Peppers to join him is simply awesome. Now if we can get the New England Patriots in the game it will be amazing. People may not know this but I am a mass transit guy here in Boston, MA. Well for the holidays my girl got me an Insigniaâ"¢ – HD Radio Portable Player. As a music feign, this device makes the radio sound enhanced plus there are extra HD stations that play independent music which I love. Through my life I have various people I look up to such as Steve Rifkind, David Geffen, Larry Ellison, Richard Branson, Oprah Winfrey, Sean Combs, and many more. Well I have now added my guest today, from Seattle Seahawks country we have Jim Allchin. When I first heard of Jim I could not wait to pick his brain and do this column. Jim is a songwriter/guitarist, Cancer survivor, Microsoft legend, and so much more. Not only do I love Jim's music, I love everything he stands for and how he sees life & music. I strongly suggest you taking 10 minutes to read this interview and learn more about Jim Allchin anhd his music. Jim speaks on everything from growing up in a house on a farm in the deep South USA, beating Cancer, making $$ from music in this digital age and so much more!
Stoli: Where are we talking from today and what are you looking forward to in 2014?
I'm in Seattle.   Regarding 2014…well, I look forward to EACH and EVERY day.   As they say it's better than being 6 feet under.     Every New Year's Eve I review my objectives from last year and write new objectives for the year ahead.     These objectives aren't long, but they cover things like personal fitness, specific things I want to improve upon, and new challenges I want to tackle.     This year I plan to write all the material for my next album, continue taking voice lessons, as well as master some very specific guitar techniques.
 
Stoli: When I read your Bio @ http://www.jimallchin.com/biography/ – I was inspired. What inspired you to compose your 3 life lessons and how they relate to your life journey?
I am always reviewing/critiquing everything I do.   I am someone who "goes for it".     I am not afraid to fail.   I don't like it when I do, but my track record is one that if I stumble, then I learn quickly and try again, until I accomplish the goal.     Some people stay too much in their comfort zone.     It is scary to try "big audacious goals", but I think you grow quicker that way. I also try to formulate rules for what to do and what to avoid given my experiences doing something or failing to do something well.     I have mini-rules for writing high quality software, managing large software projects, rules of engagement for dealing with people, and on and on, etc.
Stoli: How did growing up in a house on a farm in the deep South USA, shape you into the musician and man you are today?
First, I can relate to people who work the land.     It is humbling to work on something where no matter how smart you are, nature rules the day in the end.     Second, I had a lot of time to think and be alone when I was young being on the farm.     I think it helped me learn who I was without the pressures of urban life and urban competitiveness.     Third, I saw injustices and prejudices that I vowed I would never be a part of and that I would strive to set an example of integrity to everyone.     Music … well, it was the south.     There is just a certain type of southern music that was played there.   And it deeply impacted me.
Stoli: You had an amazing run at Microsoft working with the likes of Bill Gates and Steve Ballmer. What did they say when you decided to move on and pursue your passion for music?
I was diagnosed with cancer in December 2002.     I was treated in early 2003 and after I came back to work from the treatment, I had decided that I wanted to change directions.   I love computer science and I loved what I was doing, but my illness changed me forever.     I told Bill and Steve at that time. They asked me to stay until a particular project was finished.   In hindsight I should have left earlier, but I ended up staying until the end of 2006 (actually I think it was January 2007).
Stoli: Your hard work and education has blessed you with resources to make music as you please. How do you feel technology/social media allow you to do so much more opposed to 20 years ago?
I actually have mixed feelings about it even though I am a hard core "geek".   Technology is letting more and more people express themselves creatively and distribute their creations easier.     The power of the recording environments and distribution systems today are staggering.   This is all great.   On the other hand, so much technology can be a distraction to "real music".     I can only handle short amounts of "auto-tune", dubstep, etc.     It's cool some people love this (including my sons) and that makes the world go around.   For me though, I crave something more "authentic".
I am a futurist at heart.     And I can safely say that the world hasn't seen anything yet regarding technological advancement.   But that's a separate interview all by itself.
Jim Allchin – "Thinking of You"
http://youtu.be/7_YqJ4pEag0
 
Stoli: Explain how you got into blues music and what 2 musicians do you look up to and enjoy their music?
I first heard old fashioned "boogie woogie" at my church when I was a young boy.   It really grabbed me.   And I wanted to learn it on piano.   I never did because we didn't have a piano, but that started me down the "blues" path.   Then when I heard Jimi Hendrix's Purple Haze, it blew my mind.
There are SO many musicians that influence(d) me.     So it is SUPER hard to name just two.   I've already mentioned Jimi Hendrix so let's just take that as a given.   Certainly, Albert King is someone that I have always loved.   His bending is SO emotional.     And then in terms of modern guitarists, Eric Johnson is still one of all my all-time favorites.
Stoli: Your album 'Q.E.D.' is out now. How long were you writing/recording this album and where did you record/master the music?
I wrote Q.E.D. in 2012.     It was recorded in late January and early February 2013.     Some minor over-dups were done in March.     It was recorded at Studio X (all basic tracks), Rogue Island Studios (background vocals), The Church (a couple piano overdubs), 3038 (lead vocals, many guitar leads), and NY Brass studio in NYC.     The first four are in Seattle.     The album was mastered by Sterling Sound in New York.
Stoli: You have been releasing albums about every two years since 'Enigma' in 2009. What inspires you to make music and what musicians do you work with?
I just love music and I can't explain why I am compelled to write it and play it.     It's just the feeling; the way the music talks to me inside.
I have been blessed to work with incredible musicians.     On Q.E.D., I worked with Ben Smith on drums (who also co-produced the album with me), Brooke Lizotte (keys), and Dan Dean (bass).   The background vocalists were Keely Whitney, Mycle Wastman, and Martin Ross.       All of these artists are stunningly great with incredible careers of their own (from Ben who plays with Heart to Mycle who was on The Voice).   And they are all such wonderful people.
Stoli: You fought & beat cancer over ten years ago. Speak on how that experience made you pursue your passion for music full time and speak on life now that you get up everyday and do what you love?
Anyone who has ever faced a life threatening illness or who has been through some very dark abyss will relate to the "reset" that happens.     Your priorities get fixed 'real quick'.     Things like your family get prioritized, your passions get focused, and your outlook every day when you get up in the morning becomes super positive.   There is a thankfulness that comes that doesn't go away.   You renew it every morning.
Today, I get to read, study mathematics, program software, help others, etc.   But most of all I get to compose and play music every day.     I get to work for hours improving one "lick".   I am beyond fortunate and I know it.   I struggled to be able to play music when I was young.   That story didn't end so well (running out of food stamps near the end of the month, etc.).     But, today is totally different.
Stoli: I love your song "Reap What You Sow." When did you write that song and what does it mean to you?
The music was written in 2011, but the words wouldn't come until late 2012.     I deeply believe in the lyrics.   The message is simple: We each have a choice about whether we are good beings or not.   And I believe good breeds goodness back to you eventually.     And of course the opposite is also true.   Go through life greedy, self-absorbed, and mean and eventually you'll get that in return.
Stoli: Readers would love to know your vision for music distribution and where we are headed in regards to technology and artists making a living through their music?
Well, we all know that Napster really messed things up for good.   And having lots of distribution doesn't get you earnings easily.   Things like Spotify pay so little it's just flat out embarrassing.   The whole model of more distribution at a lower price will make more money is a joke since it only works at high volumes.   Otherwise, it wipes out the little guys.     The math is easy to do.   And unfortunately, there are a number of distribution companies that prey on indie musicians selling them the dream but the only people who make money are the people in the distribution company.
Direct to fan is the ONLY way to possibly make a living for virtually almost everyone.     That means playing out, selling at shows and working every angle to create a loyal fan base.     I'm by far no expert on how to make it in the music business.   It is humbling and frustrating.     If you write your own material and it's good (where others want to use it) then you have a better shot.     And if you can get some songs accepted for synchronization rights (e.g., placement in a movie), then you have an even better chance.     I am very angry at the what has happened regarding paying artists for their talents.     There are so many talented musicians struggling.
The genre you're in really does matter a lot.     Because it is all based on how many fans are in the sample pool.     Pop, hip-hop, etc. all represent much larger audiences and therefore denting these areas will generate a lot more money than something like the blues with its smaller overall audience.   Still for me I have to go where my heart is.
Stoli: What is coming up for Jim Allchin and where you @ online?
I'm writing material for a new album and we'll see when I get that done.   The truth is I'm always writing new songs and trying new techniques on guitar.     My goal is just to keep learning, keep putting out music, and hopefully connecting with people.
Find me at:
Official site: www.jimallchin.com
FB: http://www.facebook.com/jimallchinmusic
Twitter: http://twitter.com/jimallchin