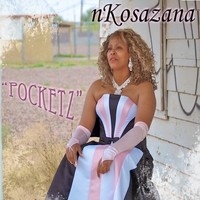 It's not every day I encounter a lady with a Master's degree, who can also probably beat my ass. Her name is Nkosazana Uwimana: a rap musician who goes by the stage name Nkosazana. With some 20 years of musical experience, she describes her genre as "new school rap with an old school feel."
A quick glance at her music video (http://www.youtube.com/watch?v=sBv3EYQT8w0) will confirm that she brings a rather formidable stage presence.
Nkosazana is from Gary, Indiana — the same city that bred the Jackson Five. Never a very yuppie place, tough times and rough crimes have besieged the city. As she rather adeptly puts it: "Gary, Indiana is riddled with the classic undertakings of African Americans growing up in underprivileged beginnings and living in everyday madness. This type of upbringing and environment has made a profound impact on my rap style."
Once part of a trio called E.K.A., she now flies solo. Her latest effort is the single "Pocketz."
It's a song of candid rhymes and raw images drawn from the urban struggle. The beats add considerable energy without being too loud. A simple recurring synthesizer jingle in the background adds flavor.
Lyrically, the speaker seems to celebrate having chosen "the soldier road." However, her embattled path is threatening to get the best of her, as she is "suffering from post-traumatic stress," trapped in a circumstance that "attacks [her] mind."
Nkosazana has a fluid vocal delivery and a convincing hip hop persona. Will she manage to fill her own 'pocketz'? Time will tell.
The single can be purchased at: https://itunes.apple.com/us/album/pocketz-single/id676255810
Further info available at: www.nkosazanamusic.com
And: http://www.reverbnation.com/nkosazana
Or interact at: https://www.facebook.com/nkosazanaCLV
 
Ray Cavanaugh – owleyesgatsby@yahoo.com