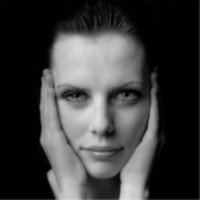 Fresh off her debut album "Love Is," Valentina Keys — the current London songwriter who began singing at age six and views music as mankind's ultimate mode of expression — now releases her new single "Believe."
The intro is heavily tweaked out and grabs the listener with its sheer distortion. Some thirty seconds in, the vocals take the forefront. The distortion of the background makes for an interesting contrast with the crystal clarity of Ms. Keys's vocals.
I'm slightly uncertain about the following lyrics: "Believe that we are what we think / Select your memories."
Does Keys simply want us to focus on the good recollections? Or does she want us to cast aside any sense of self-criticism? Or is she even supporting the notion of making up memories about ourselves so that we can live in blissful delusion? Hmmmm. Maybe that ain't so bad.
"Believe" Audio – https://soundcloud.com/valentinakeys/believe
There is something optimistic, philosophical and, dare I say, even poetic about the line: "Believe that all the tears you cried / Were water to your soul."
Though much of the lyrics make the song seem reflective and serious, the track also has an element of playfulness, as the singer serenades us with a ring of "La-La-La-La-La."
Some serious and sudden octave climbing takes place at 2:25. It's executed with gymnastic fluidity. By 3:15 the vocals have returned to a normal altitude, but there is something striking about the tenderness.
Care to 'believe'?
Bolster your faith at: https://soundcloud.com/valentinakeys
Express your faith at: https://itunes.apple.com/gb/album/believe-single/id692685320
Or gain further insight: http://www.valentinakeys.com/
Ray Cavanaugh – owleyesgatsby@yahoo.com