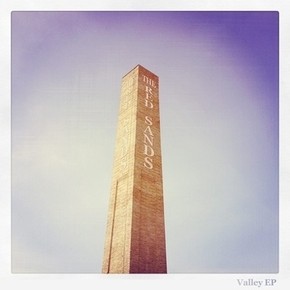 The Red Sands, an emerging alternative / modern rock band has gained   ground in Toronto and is spreading their wings throughout Canada. This 'red hot' band with its four talented lads Scott, Jay, Angelo, and Ben are beginning to put originals together and create a change. The band hits the stage with a diverse mix of rock  tunes to steal the hearts & minds of new & old fans alike.
The Red Sands are a hidden gem in the GTA music scene, but are now starting to get recognized as local talent. If you still haven't had a chance to listen to their music, the time is now – their live shows are catching the public eye and gaining rightful recognition.
Alternative rock has been ever-changing since the 1980's – with their rich, warm, bluesy, and approachable blue collar rock rifts blasting out of vintage tube amps, The Red Sands are now a part of that continuing change, while keeping a classic feel.
Inspiration gained by bands such as Bruce Springsteen, The Strokes, The Pixies and The Black Keys   have lifted them into their own distinctive music. Past events such as Party In the Fortress at Lee's Palace, The Red Sands Live at Duffy's Tavern   and their performances at Kensington and Spicy Olive Bar and Grille have all been a success.
Valley EP by The Red Sands Online Listening: http://theredsands.bandcamp.com
The Spindle Magazine too had spared writing space to talk about the vibrant and acclaimed music of The Red Sands. The Valley EP has been the 'in thing' and simply amazing. The tons of fun, upbeat and energetic rock sounds provided certainly fit the bill. The songs Going home, You were loved, Carousel and the Blue City Motorway have given the beats to keep the Toronto cold chills at bay.
Performances by The Red Sands leave crowds in high spirits with their high energy brand of rock 'n roll. Definitely not a band to miss. Fans stay tuned to join them in 2014 at such venues as Rancho Relaxo and the Horseshoe Tavern.
Facebook: https://www.facebook.com/TheRedSandsBand
Twitter: https://twitter.com/TheRedSandsBand
Videos: http://www.youtube.com/user/TheRedSandsBand