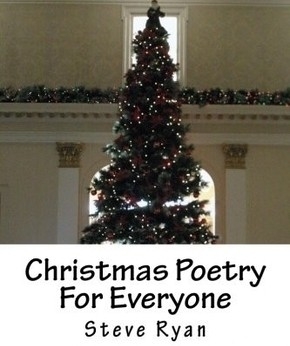 What if your family had drama on the holidays? What if one of your family members or friends embarrassed you during the holidays? What if you were shopping for the holidays and there was a shocking moment? Christmas Poetry for Everyone dives into some of these moments and stories. What was your funniest holiday moment? Yes, you're laughing now thinking about it. Hold on that laughter, because Christmas Poetry for Everyone has some comedic poems as well that you will love. Enjoy the read!
Christmas Poetry for Everyone (Paperback) – http://paltip.com/skopeing/!2psbp
Christmas Poetry for Everyone (Kindle Edition) – http://paltip.com/skopeing/!2psbq
"Christmas in the Bar"
Have you ever spent Christmas in a bar?
Having drinks and listening to a guitar?
I went through this one time before.
I missed my flight and was stuck in Singapore.
There was a bar in the airport hotel.
I decided to spend part of my Christmas there.
Some people were drinking.
Others were doing karaoke singing.
It actually turned out to be fun.
There was gambling, someone yelled ''I won.''
All of a sudden some guys walked in.
They had a look with a smirk and grin.
They were up to something, it was easy to tell.
And that moment, peace in the bar fell.
A fight broke out, they struck with their hands.
Blood was coming out and chaos set in.
The police arrived and broke it all up.
As they questioned everyone, we all were stuck.
After that happened the bar went back to normal.
No one was nervous, they acted so informal.
Was this a regular scene in this particular bar?
This Christmas Day stands out by far.
© Copyright 2013 by Steve Ryan