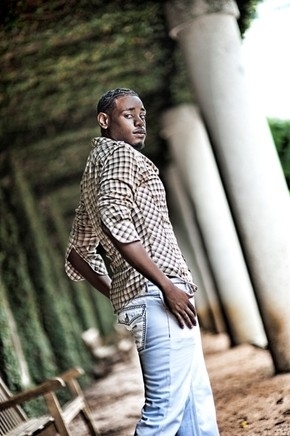 Recently I had the pleasure of interviewing a talented young man who reminded me of a mixture of Justin Timberlake meets R.Kelly.   J Metro is his stage name which naturally evolved from a group into a solo act. The letter J just fitted perfectly because it also is the first initial of his name.
The billboard charting musician is a singer, songwriter, composer, multi-Instrumentalist and poet who is currently based in Houston Texas.   J Metro's music has elements of funk, jazz, pop, rock and soul.   He considers himself a composer before being a producer and has written songs for several artists.  
Jimmie L Moore Jr. began his musical training at the age of 5 with individual piano and voice lessons, group musicianship skills were also learned at a young age when in middle school he learned to play the Trombone participating in concert and marching band as well as joined several academic and community choral ensembles.   Jimmie Moore received a Bachelor of Arts degree in Music Theory and Composition with primary instruments in Piano performance and Vocal Performance from Morehouse College.
J. Metro has experienced success with his Self-titled debut album "J Metro" which was released on January 25th 2011 featuring the Billboard singles "Alcoholic Logic" and "My People." "My People (All Over the World)" was released in 2010 peaking at #82 on the Billboard R&B Hot 100, #3 Hot Single Sales, #2 Hot R&B Single Sales, and #4 Bubbling Under R&B/ Hip Hop Singles. "Alcoholic Logic" was released in 2011 following the release of the album and placed on the following billboard charts, #2 Hot R&B Single Sales, #8 Hot Single Sales.
He admits to being a fan of albums that tell a story from the beginning to the end.   Sort of like a pop version of a Broadway play were people can grow with the character.   He then mentions that the last concept story project he can recall is R. Kelly's "Chocolate Factory" back in 2006. Therefore his current album "Metropolis Saga" is based upon a fictional story where he is elected as Mayor of the city Metropolis and we experience the saga with him until he returns home.
http://www.youtube.com/user/JMetroTV
This album may have only been released February 19th 2013, but already has three billboard Charting singles to date with songs such as "Baby", "Shades of Gray" and "Governor's Anthem.   The Single "Shades of Gray" became the artist's most successful billboard charting single peaking at #1 on the Hot R&B Singles chart. However sources tell me that the single "Governor's Ball" is also charting so this may turn out to be another successful project and if you listen you will know why. It's hands down a full musical journey with all the realities of human emotions.
J Metro is a well-rounded gifted creative ball of energy and does it all from writing, producing, to performing but knows how to stay in his lane. He shared with us the story of how he gave total creative control to a young video director out of Houston for his Governor's Anthem video which turned out pretty well. This gave him the opportunity to do some acting and everyone was light hearted unlike what usually happens in public office. He told us that the children were especially happy because they got to eat free ice cream before it melted in that Houston sun.
Now performing is nothing new for J Metro who has opened for several famous acts including Faith Evans, Brian McKnight, John B, Mary J. Blige, Maurice Star, Allen Stone and Bruno Mars at the Arena theater and Warehouse live Music venue in Houston Texas.   In 2013 J Metro toured West Africa as the headlining American artist in the Jazz A. Ouaga Music Festival located in Burkina Faso.
He believes in giving the audience their full money's worth and tends to have repeaters where his poetic J metro concert line is, "Tell a friend, tell a foe, tell anybody you know, just bring them to the show."
All of J Metro's social media and sales outlets can be found at the one stop site http://www.iamjmetro.com. Music is also available on iTunes – www.iTunes.com.
http://www.cdbaby.com/Artist/JMetro1
LA Virgil-Maldonado is an encompassing Producer who believes in positive music and media. LA is a Music and Media Publicist focusing on talented independent artists and filmmakers. She was once referred to as the Mother Teresa of Bermuda's creative talent. She has pioneered not for the fame or fortune but has shed tears over us believing and supporting ourselves! She is comfortable working behind the scenes inspiring others to pursue their dreams…and believes that via music and the media we can spread hope through vision! As a published journalist LA has interviewed numerous celebrities and has had over 300 published articles some of which were published in "Bermuda Times", "The Bermuda Sun", "The Royal Gazette", "The B.I.U" ,"Skope Magazine","Bella Online","Philly Word" and "Vents Magazine." She was the first to establish local artists CD reviews in her home Bermuda. Having recommendations of former Newspaper and Magazine Editors she wishes to add continued value to the "Independent" Creative Arts Industry.  
LA Virgil – lavirgil2010@gmail.com