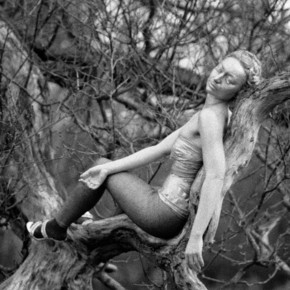 We take a look at some of the top independent artists in the UK in association with Labelled Independent, the new music podcast.
Lately at Labelled Independent we've been impressed by a couple of independently spirited organisations who share many of our values — promotion of independent music, artistic freedom, and providing opportunities for up and coming talent. In this article, we're going to be looking at their latest work and new projects, in hopes that they can inspire others to get involved if they share a passion for music.
The first organisation is Reel Me Records, an independent label based in Bristol who are constantly working to find and promote new talent. We've mentioned them in this column before, and for good reason — they are one of the most prolific independents in terms of releases working today. They are currently working on three top quality projects — Akasha FX, Ways & Means and Seventhly.
Akasha FX is the electronic passion project of label founder Kristian Townsend. His recent single release, 'Slave of Time Remixes' can be found on Soundcloud — a mix of straight electronica with an ambient vibe, accentuated by the work of Trinidad based poet and lyricist Coreysan as well as some skilled cello cuts by J Rokka (another Reel Me Records artist). You can hear the track here: https://soundcloud.com/reelmerecords/sets/akasha-fx-slave-of-time-the
Meanwhile, Ways & Means have recently signed to Reel Me Records after a run of over 70 releases in the 'glitch-hop' genre, mixing electronica with hip-hop to excellent effect on new EP 'Microphone Fiend'. An intriguing combination, it makes for a unique listen and a sound unlike anything else we've heard out there at the moment. You can check it out for yourself here: https://soundcloud.com/ways-and-means/sets/microphone-fiend-ep – and if you like what you hear be sure to pick it up on Beatport and support Ways & Means in their quest to make yet more releases.
Finally from the Reel Me Records stable comes Seventhly. A startling collaboration between a melodic vocalist (Kesty Morrison) and a hip hop producer (Sir Beans OBE), their music is once again a blend of genres, typical of Reel Me's style. With Sir Beans OBE supplying the electronic underbelly to Morrison's soul music songwriting, this is once again a triumph of collaboration. New EP 'Sleep Quietly' is out next month, with an album on the way soon after. In the meantime, you can download FREE taster track 'Robot, You' here: https://soundcloud.com/reelmerecords/robot-you
Also on our radar this month are the company behind the prestigious, independent Live & Unsigned competition. At this time of year, with X Factor dominating our screens on a Saturday night, it's good to know that there are still those out there who search for independent talent on a smaller (albeit still national) scale.
In addition to Live & Unsigned, they also run two separate contests. Open Mic UK is a search for young singer songwriters that gives a spotlight to some of the top artists in the UK. Before she was 'discovered' for her charming cover of 'Skinny Love', Birdy was a 12 year old winner of this national contest, which inspired her to keep up the good work. Meanwhile Teenstar is a teen talent search which brings in some of the hottest young talent in the UK today. Before making waves on the X-Factor, Luke Friend was given a chance to shine in the Teenstar contest, impressing the judges as much as he is currently doing on Saturday nights.
Both of these contests are looking for entrants now, and you can start your journey at the links below:
http://openmicuk.co.uk/
http://www.teenstarcompetition.co.uk/
Photo – Seventhly
Steve Boniface – labelledindependentmusicpr.com
Twitter: @LabelledIndyPod / http://twitter.com/#!/LabelledIndyPod
Facebook: http://www.facebook.com/pages/Labelled-Independent-The-New-Music-Podcast/146539475418645