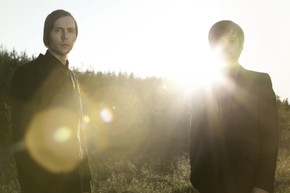 "Bad Weather" is the first single from electro-pop supergroup Starwalker, comprised of Frenchman Jean-Benoit Dunckel (AIR) and Icelandic composer Bardi Johannsson (Bang Gang).
Watch the video here: http://youtu.be/QP3zjW4uJOI
Listen on Soundcloud here: https://soundcloud.com/bjjb/bad-weather
 
Reminiscent of both of their past projects, it is as immediate as anything AIR has put out since Talkie Walkie, with panoramic atmospherics courtesy of Johannsson. Haunting and deliberately paced, it is a testament to the power of restraint. Unlike most of the electronic pop of the day, it sounds timeless.