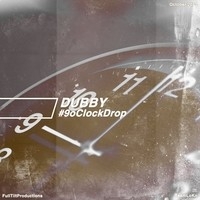 Caleb Joyce a.k.a. "Dubby" hails from Gettysburg PA: the same historically monumental town where Pres. Lincoln delivered that "four score & seven" speech. Mr. Lincoln's long gone, though. And a new spokesman is needed.
Enter one Dubby. He used to be into the hard rock stuff (Limp Bizkit, Linkin Park, Papa Roach), but in more recent years, he has gravitated to hip hop. Now we have five such tracks for review…
9 O'Clock Drop (Week 3) – Pompeii:
https://soundcloud.com/dubbyofteamloko/9-oclock-drop-week-3-pompeii
9 O'Clock Drop (Week 2) – Mr. Stimpleton
https://www.youtube.com/watch?v=y62PvW2lkk0
9 O'Clock Drop (Week 1) Jesse James
https://www.youtube.com/watch?v=vFavRz3g7Yo
After 30-odd seconds of suspenseful spoken-word, the track "Jesse James" launches into freestyle mode. It's a stellar hip-hop tribute to this infamous American badass, who "rode a stallion" as well as "a broad from the saloon with leather boots and her camel waxed."
Regarding the track "Katniss," I honestly don't what a "katniss" is, but the lyrics still delight me. Memorable moments include a "hoe violent on the pole," as well as the "gynecologist" speaker, who encourages her to "put [her] legs where [his] collar is."
The track "Mother Nature" launches with an energetic synthesizer buzz. Seems like there be a bit more mixin' with this tune. I dig it. Am particularly a fan of the tweaking put on the lyrics: "I swear we workin' on it."
The track "Mr. Stimpleton" begins with caressing female background vocals. I feel like taking a bubble bath! Eventually Dubby himself takes the forefront. Pay special attention to the part that starts at 1:04. I believe that he's in his best form here.
Oh my, the track "Pompeii" offers the wildest arrangement of sounds yet! There's definitely some serious vigor here. It's also pretty clever to use the world's most infamous volcanic explosion as the title for a song in which the speaker is "about to blow up."
Dubby has a YouTube channel (https://www.youtube.com/burgcityman), and he's also launching a series called "The 9 O'Clock Drop." Each Tuesday night at 9, he will "drop a brand new song or music video." And by the way:   "These [songs] will all come with free downloads from Soundcloud, as well as individual graphics and lyrics."
The lineup looks something like this: Oct 1: "Jesse James"; Oct 8: "Mr. Stimpleton"; Oct 15:   "Pompeii"; Oct 22: "Mother Nature"; Oct 29: "Katniss".
And even if it ain't Tuesday, other options do exist…
SoundCloud: https://soundcloud.com/dubbyofteamloko
Facebook: https://www.facebook.com/DubbyOfTeamLoko?directed_target_id=0
Reverb: http://www.reverbnation.com/burgcity
By: Ray Cavanaugh – owleyesgatsby@yahoo.com