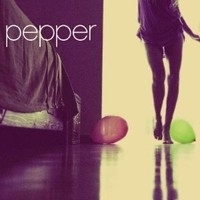 Kaleo Wassman knows a good tune. A native Hawaiian, Wassman's made a career out of accomplishing the impossible-Stateside Reggae. Over the past 15 years he's been a part of several things here and there, making good to sally forth by his alt rock band's name moniker 'Pepper'.  
Lets get one thing straight before you read a word further. Record company A&R execs are full-on full of crap. They are shiesty, filthy creatures-all of whom delight in the name of the trashy veneer: Drawing slave contracts, buying cheap eye liner, and tempting German girlfriends with Mexican Tequila from Ohio. The fact that there are so many bands out there that go unregistered really says a lot about the money people looking over return, but fate is fate, and theres just not much on about the figure if theres no room for reason, so.
Good news is, every now and again you get an underdog that actually makes a difference in the dry season. In which case, see SoCal 3 piece 'Pepper' .
Pepper is a side project fashioned in the form of a full blown rock outfit. Now based in Southern California. Pepper bring their brand of "Slack Rock" Stateside, enumerating every 6 dollar die job in their path. And the music sings. Wassman's wears his four to the floor on his sleeve, rocking the eight legged groove machines until the sun also rises. The lyrics aren't overblown or inaccessible. Its punctual without being asinine, lucid without being infantile. All in a pretty mince mutation of early O.A.R. meets Weird Al Yankovic. Heed the good guy manifesto of debut single 'Mess Around', dubbed from the original unedited title of "FKARND", burning up request lines and downloadables coast to coast since June-and deservedly so.
 
The remaining 11 tracks are littered with Snarky third person melodrama. There are healthy infusions of Amnesia, Vanity, and even little comedy for good telling. David Garza like nuances of   Wassman's machismo are a welcome complement. Think of it this way: Pepper is like the sure factor slug who dedicates its life to making sure you trip over a park bench to land in front of that hot Librarian. Unfortunately its just too bad there aren't more Summer albums being released in September. Shame.
http://pepperlive.tumblr.com
 
Robin Kale – robinne.gilmore@gmail.com