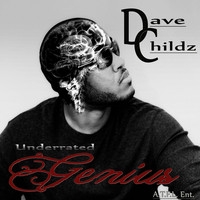 Growing up in Yonkers, NY as a kid I remember so much like going to Jones Beach on the weekends with family & friends to frequent visits to Manhattan to enjoying a game at the OLD Yankee Stadium with my dad.   And who can forget all the great food like a delicious slice of pizza at Napoli's OR how about some mouthwatering fried rice & wonton soup with a scrumptious eggroll on the side at Sam Jo's–YUM!   With so many fond memories and good times, obviously I have a soft spot for my hometown but I now also have a newfound respect for Boogie Down Bronx due to its major influence on the hip-hop scene.   With so many influential rappers & DJ's coming out of the NYC borough   like: KRS-One, Afrika Bambaataa, Grandmaster Flash & The Furious Five, Funkmaster Flex, Fat Joe, Big Pun, Positive K, Kid Capri, Slick Rick, Christopher "Kid" Reid of Kid 'n Play, Cold Crush Brothers and Swizz Beatz, there's no question that the Bronx helped shape hip-hop from the beginning!   And I'm happy to announce that the rap scene is still thriving there to this day with the help of some talented up-and-comers that have a lot to prove and a lot to say.   One such artist goes by the name of Dave Childz who is no joke and is not playin' around on his brand new Mixtape titled 'Underrated Genius'.   He may be young talent but he ain't no child especially when you hear his mature lyrics and you gotta respect that.   And so now on with the "Bronx Tale" but instead this ain't no fairy tale but the real, true story behind an 'Underrated Genius' called Dave Childz.  
Dave Childz- Underrated Genius (2013)
http://www.youtube.com/watch?v=GFNVVV151_U
D Childz is comin' strong with a 16-track Mixtape that offers a lot of different rhymes and beats.   No doubt DC is a rappin' fool on 'Underrated Genius' as this Bronx cat is spillin' rhymes all over the place.   Childz is spittin' lyrics left and right with a cool 'N' slick swag about him.   He's definitely got style as he attempts to outsmart his competition through verbal artillery.   Mad flavor and wicked beats can also be heard lurking around on 'Underrated Genius'.   On the track "Party", you will feel like bustin' loose as Dave invites you to get hype and go nuts!   You will be partying down till the break of dawn gettin' your groove on all to the sounds of Dave Childz.   And when you wake up with that queasy feeling and your head still pounding with DC beats, well then D Childz will set it off once again and remind you that he "ain't even finished breakfast yet"!   He won't stop and he won't quit as Dave Childz definitely has his eye on the prize.
http://www.datpiff.com/DAVE-CHILDZ-Underrated-Genius-mixtape.467256.html
D Childz shows off plenty of skills on the new Mixtape but I feel there is so much more untapped potential that is yet to be heard.   I can sense that DC's one determined individual who won't take no for an answer and won't quit until he's accomplished his goals.   Hard work does pay off and that's why I think this Bronx rapper will go far in the music biz.   Can't wait to hear his next project(s) but in the meantime you can enjoy his latest effort 'Underrated Genius' that proves you can never be too smart.   I'll end on a little toast by saying here's to the Big Apple (I miss ya!) and here's to Dave Childz–wishing you much success as you continue on in life.
By Jimmy Rae (jrae2@att.net)