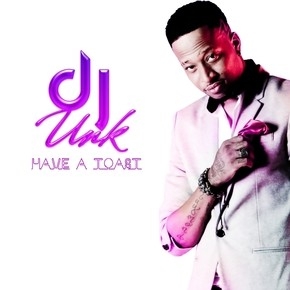 Platinum selling artist, DJ Unk is set to release his latest single "Have A Toast" via Nimbus Universal / Executive Records on April 23rd! Atlanta's renowned native, known for his top hits "Walk it Out" and "2 Step", has been working feverishly in the studio with a brand new electronic flavor. Robert Thorn III, CEO of Nimbus Universal, said: "We are excited about the re-launch of DJ Unk, his new video and his audio release primarily because it marks a shift in musical style. DJ Unk is branching out from hip hop music into electronic dance/pop music with the new single 'Have a Toast.' We're proud of his musical maturity and believe his fans will be pleasantly surprised."
DJ Unk "Have A Toast":
http://www.youtube.com/watch?v=EoUuUm6Z72c
 
"Walk It Out" was featured in "Happy Feet 2" and has been showcased in professional sporting broadcasts, the sports video game "NBA 2K", and "The Ellen DeGeneres Show." It sold more than 3.4 million copies worldwide. DJ Unk's career boasts successful tours that have taken him across the United States and into Germany, Japan, and Australia.