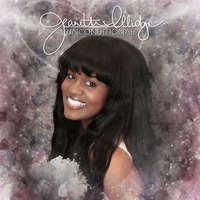 Born into a military family, Jeanette Illidge was born in Oklahoma and moved to Germany as a newborn, before settling in Ft Stewart, Georgia at age 10. Her musical calling was apparently an inborn condition, as she was "singing as soon as she could talk" and learning piano music "as soon as she could read."
Following her "band nerd" high school tenure, Illidge's vocal gifts earned her a scholarship to The Savannah College of Art & Design. Since college, she has performed on stage (in Disney's Aladdin), in film (Tyler Perry's For Colored Girls), and toured internationally with the Atlanta Opera. She also walked the illustrious carpet at the 64th annual Tony Awards.
This February saw the re-launch of her single "Unconditional."
The driving element to this song is Illidge's voice, which is youthful but impeccably refined. At about 1:40 her voice launches like Mariah Carey. 3:05 witnesses another vocal blast off, this one like a NASA object.
"Unconditional":
http://youtu.be/OfigcmfThuE
The speaker in the song (protagonist in the video) has undergone some period of emotionally difficulty, but the prognosis is hopeful: "I'm learning to trust again." It seems she has recently found someone worthy of her affection: "Finally I can give my heart / To someone who won't tear it apart."
The intensity of the sentiments eventually reaches such a state that the young lady in the video is able to pass ghostlike through a brick wall. By doing so, she has left behind her previous existence as a servant girl, and become a princess who ultimately unites with a well-dressed young gent, presumably the man of her affections.
A rather subtle guitar solo in the background provides a nice addition to the unfolding chain of events, and the euphony of a star-caliber voice.
Reviewing videos might go a bit beyond the domain of my task here, but I must admit this is not your typical video. Its beginning is more like that of films belonging to a bygone era. And the ensuing parts of the video are choreographed in an engaging way, heightening the sense of drama (with a touch of the comedic in certain parts).
Witness for yourself at: http://www.iamjeanette.com/music-video
Another fine option is: https://itunes.apple.com/us/artist/jeanette-illidge/id419731774
Ray Cavanaugh – owleyesgatsby@yahoo.com