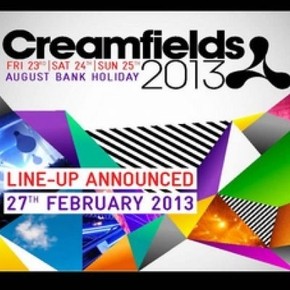 This August bank holiday weekend, the world's largest electronic music festival will be descending on Daresbury, Cheshire, UK, and if you truly want to be a part of this amazing event, all you have to do it is to get your Creamsfield tickets before they get sold out. Any dance and music lover will tell you that the Creamsfield 2013 festival is being waited for with great anticipation. This is because last year's event got cancelled due to severe weather that caused flooding on the site. The three day event will take place from Friday 23rd to Sunday 25th August 2013, featuring renowned DJs and live performers in the world. The Creamsfield tickets are already on sale, and they can be purchased online at the comfort of your home. Just go to – www.bigticketshop.co.uk/creamfields-tickets.htm for tickets now.
The 2013 Creamsfield line-up will be hotter than ever. To give you a sneak peak of what to expect, dance sensation 'The Prodigy' will be igniting the north stage on Saturday while  sound masters 'Knife Party' will take on Saturday's south stage. Some of the additional big names that you can expect to see on stage include Tiesto, Avicii, Annie Mack, David Gueta, Richie Hawtin, Erric Prydz, Sebastian Ingrosso, and Groove Amada, among others. Crowds will be kept entertained as live DJ acts and invigorating music from top artists rock the entire festival. Since event organisers have already started to distribute Creamsfield tickets, this gives you a fabulous opportunity to make early arrangements to attend this year's festival.
Organisers have gone the extra mile to make the 2013 Creamsfield festival all time best. A total of £500,000 has been spent on a host of improvements. However, before you purchase Creamsfield tickets, it is vital to note that since this is an event for adults, access for those less than 18 years is restricted. The arena will be featuring 12 stages in total while the site will feature facilities such as a state of the art Tannoy system, new Trackway, bridges and information screens, just to mention a few.
Creamsfield tickets went on sale quite early with event enthusiasts managing to purchase them as early as 1st of March. To enjoy the best experience, make sure to get some VIP tickets.   However, if you are on a tight budget, don't worry as tickets retail from £70 to £250. One day tickets for Saturday and Sunday include the standard and hospitality tickets. For 2 day tickets, you can book for a hospitality ticket with camping or a standard 2 day ticket with either camping or non-camping amenities. The 3 day ticket categories include the standard and hospitality varieties that allow onsite camping. All Creamsfield tickets come with complimentary breakfast, and there are tickets for disabled persons as well.
For travel arrangements, you can book a seat with Big Green Coach or National Express. Alternatively, you can catch a train or shuttle bus from Liverpool, Manchester, Warrington, Widnes, and Runcom. The event will be marking Creamsfield's 15th anniversary, and having missed the 2012 edition, Creamsfield 2013 is set to be fabulous. If you don't want to miss out on this grand event, grab your Creamsfield tickets today at – www.bigticketshop.co.uk/creamfields-tickets.htm.