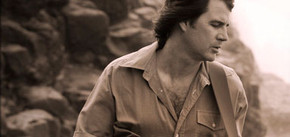 Hello world, here we are again. Did anyone see the Super Bowl halftime show with Beyonce, I bet many of you did. While watching Beyonce dance and sing, I zoned out and had a vision. I saw a Super Bowl where the mainstream stars stayed home and some select Skope bands played the show. Now that would be awesome, I already have some suggestions. One musician who would be on the list is my guest today by the name Pennan Brae. Pennan is an artist very familiar here at Skope and he has been entertaining us with rich & creative videos that are awesome for some time now. As a fan these videos are just bringing his music even more to life. Join me today as Pennan Brae speaks on flu shots, "The Same Way" video, the value of the music video, and much more!
Stoli: Where are we talking from today and how is 2013 going so far?
PB:   I'm in Vancouver, BC right now. 2013 is going fine; so far so good.
Stoli: Did you rush to your doctor for a flu shot this year?
PB:   No, but maybe I should. Generally speaking, Vancouver's not too cold compared to the East Coast; still, I know it's going around.
Stoli: Give readers a brief history of how you got into music and how you have stayed relevant through the years?
PB:   Well, I started taking lessons as a kid, but then I got into songwriting; I really enjoyed that & wanted to keep doing it, so I've been following that ever since.   I don't know if I'm relevant or irrelevant, to tell you the truth; the only thing I know is I like to pursue the creation of music & art & have simply tried to work steadily at it.
Stoli: Your third album 'Early Rise' is still getting major plays after almost 2 years. What was it about this album that resonates with so many new & old fans?
PB:   Well, it's a mellow album with a 70s feel to it; it's kind of laid back.   I know it's time to do some new music & I'm working on that right now.
Buy: https://itunes.apple.com/us/album/amber-glow/id309094260
Stoli: You recently released the video for "The Same Way." How did you select this single and what's up with the awesome UFO theme?
PB: I was trying to generate ideas for a music video for the song & was playing it with different types of video stock footage in the background.   I played the song in front of a 50s sci-fi piece with UFOs floating in space.   The piece is kind of spacious musically & the two became a match.   But that's all I had; the guy who created a comprehensive & involving story & put it altogether is Seattle's Domenic Barbero of 'Darkheart Visions' (www.DarkheartVisions.com).     I met Dom when he was living in Bellingham, Washington which is about an hour South of Vancouver.   I watched some of his work & it blew me away.
He then created this video piece which was 9 months in the making from start to finish; like a baby, really.   There was a lot of local help pitched in for locations, props & organization.   It was a big team effort that made it all come to fruition.
[youtube 1BVmRqCorp8]
Stoli: You have an awesome catalog of videos up now at www.youtube.com/PennanBrae. What do these music videos offer you and your fans and do they help push digital sales?
PB: Well, music & film are a beautiful marriage really & the creation of them is a great pursuit & feeling.   It's almost as though the song itself is reborn with the addition & reinforcement of visuals.   It's also a fun way of presenting your music in a different genre to the listener & you hope an enjoyable experience is created for them.
http://pennanbrae.com/media.html
Stoli: Please go through the process of how you go from selecting the single for the video to laying it out and going to film?
PB: Well, you often try to create visuals which accompany the flavour of the song. Sometimes it's a fast-paced video which goes with an energetic piece while other times things are slowed down to accompany a ballad. A fast paced example would be 'On The Highway' (http://bit.ly/qPONTg) by Spool in which we used an old pink Buick & drove it from LA to Vegas.   A slower-paced video would be 'For You' (http://bit.ly/qYnVbk) by FFE Films when Tim Cash displayed the beauty of water in super slow-mo which accompanied the nature of the single.
There's no rules though; you can create a direct visual transcription of the lyrics or you can make something totally unrelated.   We took this route in 'Lonely Heartbeat' (http://bit.ly/q7dSVJ) in which we recreated an Apollo Moon Landing in Central Oregon, complete with astronaut suit & a Cold War Russian Space Goddess!
Stoli: Who are some of the talented folks that you turn to to help bring the videos to life?
PB: I've been lucky to work with a great group of talented directors who are organized & make clear & original concepts for music videos.   Whether it's Tim Cash (www.FFEFilms.com) in Oregon or Spool (www.Spool.co) in LA or, I've been fortunate to cross their paths.   My latest discovery is Dom Barbero (www.DarkheartVisions.com) in Seattle; they're all creative guys with a great work ethic & it's been a pleasure to pursue these concepts together.
Stoli: You are an incredibly talented & creative person. What time of day or mood must you be in to write music or think about the next music video?
PB: Well, thanks but I don't know about that; I'm just stumbling about really bumping into things in the night & seeing what happens. You sort of write when the moment hits you & turn over ideas in your mind when you're in the mood; it can happen anytime; no rules really.
Stoli: What song do you think will be the next video you put out?
PB: I think it'll be for the music I'm recording right now & I'm working on some concepts for them.
Stoli: What's coming up for Pennan Brae and where can we follow you online?
PB: I'm working on some new tracks right now which should be complete this Spring. I'm a few places on-line; at the sites mentioned above & also at www.facebook.com/PennanBraeMusic & www.twitter.com/Pennan_Brae. Thanks to Skope Mag for supporting indie musicians & providing an outlet to share their music.