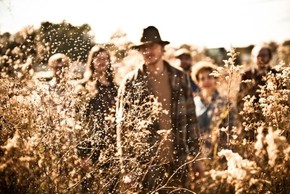 Following 2011's Humorous To Bees, which received positive critical acclaim,   For Distant Viewing is to be the third album from Atlanta-based Little Tybee, scheduled for release on April 9th.
[youtube VceprK500D4]
For Distant Viewing was recorded in Atlanta, GA by Ben Price (The Hives, Outkast) and mastered by Glenn Schick (Of Montreal, Manchester Orchestra), with an end result that captures the earnesty and creative passion of Little Tybee. The title track and official video can be downloaded and viewed below, alongside the album pre-order at the Paper Garden shop.