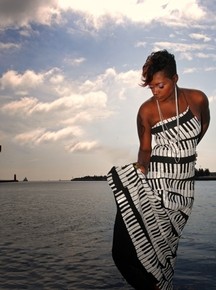 Following on the release of Everyday, the singer says she has several hot tracks to release for the Jamaican market: "We have a lot of buns in the oven and some of the tracks are reggae while others are dancehall. I try to constantly show my versatility as an artiste and also reflect the flavor that people are interested in hearing.   It's my way of showing the world that in my heart, I am Jamaican".
[youtube gCl6kfIiw2Y]
Lady Taz is also set to release her first mix tape locally aptly titled "Jamerican". The compilation features dance worthy tracks that explore this Reggae-Soul Princess' personal brand of Jamaican/American fused music. Already burning the music critics' ears for its fervent spice, "Jamerican" is set to drop in early February.