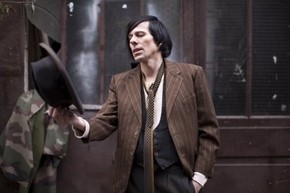 Ken Stringfellow (The Posies, Big Star, ex-REM) recently announced his coast-to-coast North American tour dates for 2013, starting January 23rd in Portland, OR and hitting cities like New York, San Francisco, Philadelphia, Toronto, Austin, Los Angeles, and many others through March.  
[youtube nUPOjFDUiLs]
The first batch of dates will be with Spark & Shine labelmates The Maldives, who will be Ken's backing band on the tour, as well as opening the shows as well.   The new video for "Superwise," shot all in one continuous take, recently premiered via a YouTube feature as well and you can check it out here.