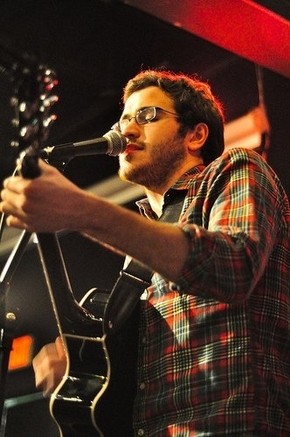 Born and raised in New Hartford, New York, now residing in New York City and studying at Syracuse University, Stephen began playing guitar at the age of 14 after hearing John Mayer's "Room For Squares". Since then, he has continued to craft his skills as a singer and songwriter, recording and performing a catalog of original music.
Tour Dates: http://stephenbabcockmusic.com/tour-dates/
Originally beginning his musical career playing drums, Stephen's transition to a songwriter has weaved a percussive element into his guitar playing and singing. Either with meticulously finger picked grooves on songs such as Not Worried and Elizabeth, or dynamic rhythm pieces heard in "Fallin" and "Better in Time,"   Since beginning humbly as a solo act around Central New York, Stephen has since finely tuned the performance and arrangement of his songs to compliment a full band of Bass, Drums, and Saxophone.
EPK: http://stephenbabcockmusic.com/epk/
Stephen's influences range from John Mayer, Brett Dennen and Jack Johnson, to Otis Redding, Jamie Cullum, Bon Iver, and Damien Rice.
Stephen starts off 2013 with gigs in Pennsylvania, New York, Maryland, Virginia, West Virginia, North Carolina and Tennessee.
His songs combine outstanding lyrics, catchy music and a remarkable voice.   The results are sincere, passionate and memorable.
Photo By: Mark Williams Hoelscher – http://mwhphoto.tumblr.com