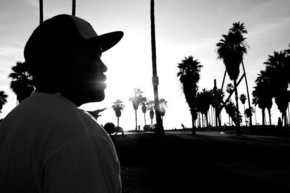 Born in Bell Flower, California, V3RB knew at a very early age that rapping would be a part in his future. At the age 16, he began writing his first rhymes, linking up with other local Mc's to form the rap crew Faze 1. In his native Palmdale, California, he became a regular in the local hip-hop scene but as his crew fell apart; at the age of 18, he enlisted in the United States Army.
[youtube bJV08-Y1gP8]
Now back living in California, V3RB continues his grind, representing that unique sound of 83 to the fullest. "I'm a product of 83, that's my fam" says V3RB. With several mixtape appearances and his Solo project in the works, V3RB shows no sign of stopping his journey in creating powerful music for the whole world to vibe with.