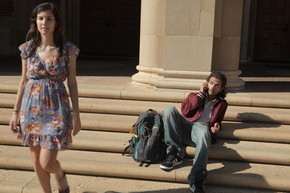 Gene Walter is a multi-instrumentalist, singer/songwriter, producer, and emcee from Kalamazoo, Michigan. He was born in Las Vegas, Nevada in 1988, but grew up in Michigan. Gene Walter has been writing songs and recording them since the age of 16. His music is a blend of pop, funk, and hip/hop often compared to Incubus and Mos Def.
[youtube kEnV8EFOVsA]
After releasing 1 EP and 2 albums independently he is currently recording his 3rd album featuring the track "To Be Away".