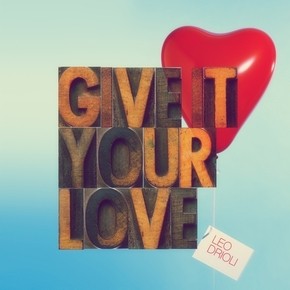 Leo Drioli is well known as a spiritual leader and now he is making his way into the hearts of music fans with a pop single that will remind music lovers everywhere of The Beatles and similar artists who ruled the airwaves. "Give It Your Love" is a positive message from a man that has many to deliver and now his audience will become much larger.
Leo has been chronicling his own spiritual journey which has resulted in a substantial catalogue of unreleased songs and now the melodic "Give It Your Love" is about to carry his message even further and give pop music a shot in the arm it has not seen in years. For a first single it does not get any more prolific from a music or lyrical standpoint.
[youtube cpwwlG7Fe28]
"Give It Your Love" will serve as a powerful lead introduction to Leo's debut album Let Your Spirit Sing which will be out in 2013. Leo's music is from the heart and effectively captures the insight and wisdom of his teachings through carefully crafted pop songs.   With this new path the mantra may be music but the message delivered is the same.
Music is the universal giver of life and love and an individual that has spent his life spreading the word of spirituality now has the opportunity to reach an entirely new audience through a wonderful pop song titled "Give It Your Love." The track is being offered on the artist website for free. How much more motivation does a music lover need? The video for the track is also available for viewing on the website.