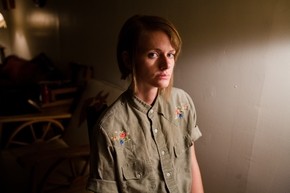 Daringly original, multi-instrumentalist Alison May presents her first single "A Good Stone" off her upcoming debut, Earnest Keep, released by Indie Label Misery Loves Company.
"A Good Stone"
http://workingbrilliantly.org/Alison%20May/A%20Good%20Stone.mp3
A sonic treat with strong vocals – a unique sound only Alison can provide. She sang and played every singe note and beat on the entire LP.
EARNEST KEEP – RELEASE DATE: January 22, 2013