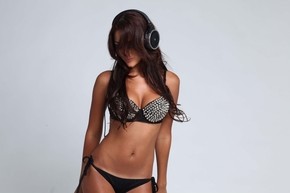 Dance music has never sounded and looked so good! This unique video combines the fashion of dance music and the energy of the live experience. Celebrating the launch of the first headphone line designed for dance music, this unique video follows the lovely Melanie Iglesias as she parties at a mind blowing pool party and dance music festival dancing away to the sounds of the king himself – Tiësto!
[youtube fDkFLXzwOKA]
Along the way, she wears some of the freshest outfits out there and the best headphones around – the AKG by Tiësto range.
For more information on the AKG by Tiësto range visit:
http://tiesto.akg.com/index,765.html