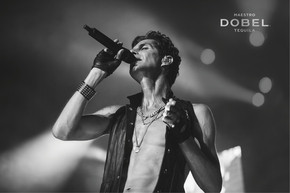 Janes' Addiction's latest album, The Great Escape Artist, is now available FOR FREE courtesy of a revolutionary new partnership with Dobel Tequila and the band's legendary front-man and creator of Lollapalooza Music Festivals, Perry Farrell.
You can download the free album by liking the Dobel facebook link here which will lead you to the album download page:
http://theconfluencegroup.com/dobel_album_giveaway/
The free album is just one part of an innovative new campaign Dobel Tequila recently launched to bring more art and music into the world. The partnership with Dobel Tequila also includes a new video featuring a candid interview with the iconic Perry Ferrell and shots from Jane's Addiction's end of tour shows in San Francisco and Los Angeles in October 2012.
Take a look at the new video here: http://vimeo.com/52095101