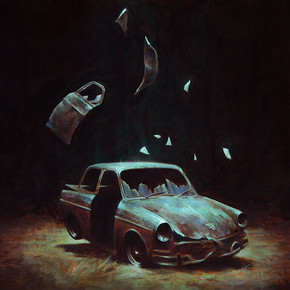 Last week Flight Facilities shared their new seven-plus-minute track, "Clair De Lune" on SoundCloud, along with a short teaser clip for the latest single's video. Today, the Australian duo has brought us the entire video on YouTube and the single is available for purchase on iTunes.  
[youtube Jcu1AHaTchM]
The "Clair De Lune" video, directed by Dave Ma (Foals, Delphic, The Horrors) and shot in San Fernando Valley, CA, depicts an intricate story of joy, friendship, and loneliness. This video follows Flight Facilities' music videos for their past three singles (four videos) that have already been viewed over 9 million times on YouTube.