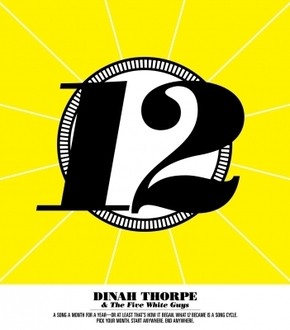 With a commanding presence, uncompromising style and powerful harmonies, Dinah Thorpe makes electro-folk-pop that is not afraid to be smart. Tackle her bluesy, alternative country single "Song for Dolly"; a bouncing banjo hymn about daydreaming which name checks Dolly Pardon and Robert Johnson.
Dinah Thorpe "Song for Dolly":
http://workingbrilliantly.org/Dinah%20Thorpe/02%20Song%20For%20Dolly.mp3
Her latest song cycle, 12 (out December 4th 2012), lives where beats meet melody, and pulls listeners in with equal parts grace, humor, and sensuality.
The album is already creating a buzz with its retro pin-up calendar artwork receiving a 2012 JUNO Award nomination for Recording Package of the Year.