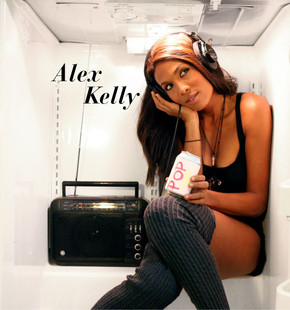 The stunning New York City-based electro-pop singer Alex Kelly releases her new music video for "Catalyst," the second single off her first full-length CD Orange Circle, which she released in June 2012.
[youtube sP8kPTSP-mU]
Kelly collaborated with film and TV director Bruce Bohman on the Catalyst video.   Bohman also directed Kelly's first music video "Funky Hydrophonic", the single off Kelly's 2010 debut EP Sticky Butterfly.   The video stars Alex Kelly along with actor/model Tavish O'Keefe.
The steamy music video for the single portrays the romance between two young lovers longing to be together again.   Named after the substance that causes or accelerates a chemical reaction, "Catalyst" describes the chemical reaction happening between two lovers. "It's a love song I'm sure many will relate to, especially anyone who has ever truly been smitten," say Kelly.